Sustainable House Day events hosted by Lismore City Council

The 2015 Sustainable House Expo held on 19 September at Lismore City Hall was a resounding success, with a highlight being the announcement of winners in the popular Sustainable Housing for Life Design Competition.
The competition was open to residents, architects, designers and young people in the Northern Rivers, with the aim to find the most desirable and sustainable modular homes that are adaptable for people at different stages of their life.
The 2015 winners are:
Professional Category
Winner ($1000): Christina Renger, net Zero Carbon and Thomson Adsett
Second prize (one-year subscription with Master Builders Association): David Jacobson, Baxter & Jacobson Architects
Finalist: Mick Hellen, Aardarc
Community Category Lismore
Winner ($500): Jeremy Stewart
Community Category Byron Shire
Winner ($500): Joe Harvey-Jones
Summerland Credit Union Young People's Category
Winner ($200): Sebastian, Lismore Public School
Second prize ($50): Unnamed, Durrumbul Public School
Third prize ($50): Niamh, The Pocket Public School
People's Choice Award
Winner ($100): Ronny Matzat, DSGN Kartell
Please find below some of the entries in the 2015 competition. Details of the 2016 competition will become available closer to September 2016.
In 2015 event partners included Lismore City Council, Byron Shire Council, Tweed Shire Council, The Green Building Centre, Nimbin Neighbourhood & Information Centre, North Coast TAFE, Rous Water, Byron Community College, Dorroughby Environment Educational Centre and Self Seed as the event coordinator.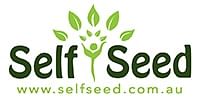 Event coordinated by Self Seed: www.selfseed.com.au.


Image: An extract from the winning design by Christina Renger, net Zero Carbon and Thomson Adsett.