Rebuild of Materials Recovery Facility nears completion
Tuesday, 15 September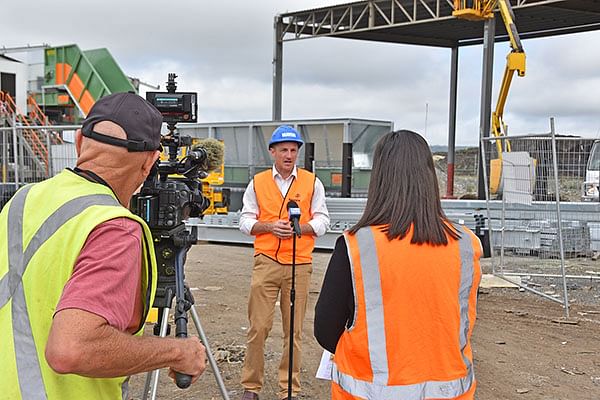 The Lismore Recycling & Recovery Centre is a hive of activity this week, with work to rebuild the $3.65 million Material Recovery Facility (MRF) after it was damaged following a fire in August 2019.
Amid very dry and windy conditions, the fire burnt for 10 days causing extensive damage.
Lismore City Council' Mayor Isaac Smith said Council's insurance claim had been successful and there would be no ongoing financial impact to Council from rebuilding the facility.
"The fire caused an enormous disruption to our business and the services we provide to the community, so it's really exciting to see the rebuilding work," he said.
"The MRF allows us to process around 15,000 tonnes of recyclables per year, and we are looking forward to once again being able to manage waste in our own backyard.
"I want to acknowledge the community for their patience during the last 12 months as both the fire and COVID-19 has had significant impacts on our waste services. I would also like to thank our waste staff, who have been under enormous pressure, and have continued to show incredible commitment under very trying conditions to deliver essential services for our whole community."
Since the fire, Council has been working with contractors in the Northern Rivers and south-east Queensland to manage the waste.
Work to rebuild the MRF is expected to be completed by the end of the year.