New security measures at Council meetings
Tuesday, 11 February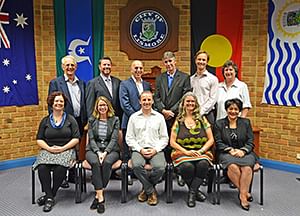 Lismore City Council has adopted new security measures for Council Meetings and Briefings to ensure all community members can attend these meetings in a safe environment.

Among the new measures that will be introduced tonight is an increase in the number of security guards, security screening and notification to police of all meetings.

The recording of meetings, including the use of audio recorder, video camera, mobile phone or any other device is not authorised under Council's Code of Meeting practice.

Steps will be taken to expel any person who contravenes or attempts to contravene this or any other provisions of the Code.

All monthly Council Meetings will continue to be live-streamed on the web at www.lismore.nsw.gov.au. If anyone requires a recording of the meetings, they can view them on the website.

These new measures are being introduced to protect the safety of the public, councillors and council staff.