From Masterchef to Masterclass at Norco Eat the Street
Monday, 09 March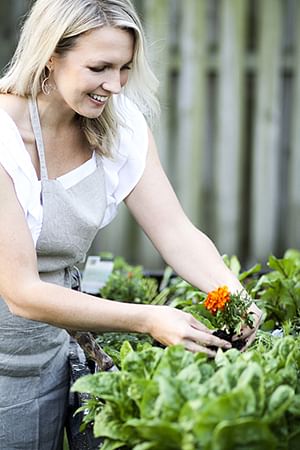 Budding home chefs will remember the infectiously bubbly and seriously talented Georgia Barnes from the 2015 season of Masterchef. With the aim to inspire everyday people to cook from scratch and to see the beauty in real food, Georgia will be headline guest chef at this year's Norco Eat the Street courtesy of festival partner Northern Cooperative Meat Company.

With impeccable culinary skills, a 'fresh is best' mentality and a natural talent for making basic look beautiful, Georgia's food philosophy is focused around balance and beauty.

Attendees to Norco Eat the Street will have the opportunity to watch Georgia cook some of her famous dishes and even get the chance sample them. Georgia will be conducting her interactive cooking demonstration at 5.30pm on the Norco Cooking Stage.

Along with her demonstration those wanting to take their cooking to the next level can partake in a cooking masterclass and learn face to face from the talented chef. Georgia will dish out her inside tips on creating fabulous dishes using fresh, seasonal and local ingredients. This is your chance to cook with and learn from a great creative professional.

For more information, go to www.eatthestreetlismore.com.au.