Maintaining respect and safety in our community
Thursday, 12 March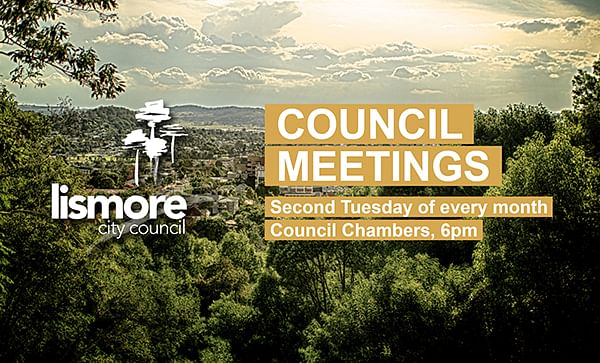 Lismore City Council can confirm that a small number of residents have recently received notices prohibiting them from attending Council meetings for a period of time, on the basis of specific and repeated incidents of disorderly conduct and unacceptable risks to the health and safety of others.

One of the key objectives in the Imagine Lismore Community Strategic Plan is for Council to engage and communicate with the community. This has not changed, we are, and will continue to be, committed to working together with the community in a respectful and constructive manner to achieve the goals and vision set for the city.

Beyond this, Council has been hard at work delivering for our region, and we encourage continued community participation and collaboration to help shape the future of Lismore.

Key highlights:
Over the last 18 months we've removed a budget deficit of over $6 million.

We graded 300km of unsealed roads, resurfaced 63km of sealed roads, and repaired roughly 25,000 potholes.

$10.8 million was spent on building and renewing water and wastewater infrastructure.

Council provided proportional rate relief to inner CBD businesses totalling $246,000.
For more information regarding Lismore City Council's Code of Meeting Practice please visit the link here: https://www.lismore.nsw.gov.au/cp_themes/default/page.asp?p=DOC-JIF-32-26-07

For more information on the Imagine Lismore Community Strategic Plan see here: https://lismore.nsw.gov.au/cp_themes/default/page.asp?p=DOC-ZXD-57-42-13