Essential services continue under new COVID-19 restrictions
Wednesday, 25 March
Lismore City Council is continuing essential services while ensuring the safety of employees and community members following the announcement of new coronavirus (COVID-19) restrictions announced by the Prime Minister on Tuesday night.

Water supply, sewerage, roadworks, development applications and assessment, and online services remain unaffected by the restrictions. Household garbage collections will also continue as normal.

The Lismore Recycling & Recovery Centre, Brewster Street Drop-off Centre and the Nimbin Transfer Station remain closed as Council works to put in place stringent safety measures for the handling of waste and recycling.

Council facilities closed to comply with government restrictions include the Goonellabah Sports and Aquatic Centre, the Lismore Memorial Baths, Nimbin Pool, Lismore and Goonellabah Library branches, the Corporate Centre in Goonellabah, Lismore Regional Gallery, the Lismore and Nimbin Visitor Information Centres and Lismore City Hall.

The Lismore Airport and Blakebrook Quarry are still operating and the Lismore Cemetery and Crematorium remain open, with new health protocols in place.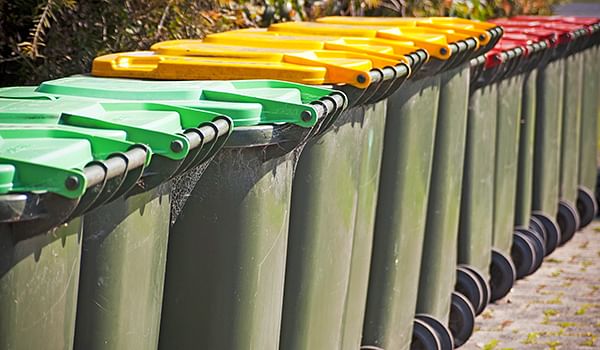 Council has also commenced additional cleaning of its public toilets to ensure better hygiene standards in these facilities.

Council has called an extraordinary meeting this Friday, 27 March at 4pm to discuss rate relief for residents. This can be live-streamed via our via our Meeting Webcasts page.

The NSW Parliament last night passed the COVID-19 Legislation Amendment (Emergency Measures) Bill 2020 to allow councils to hold official meetings electronically instead of physically.

Virtual meetings are able to be held for the next six months with an extension to 12 months if necessary. All Council meetings will continue to be live-streamed via our Meeting Webcasts page.

The Bill also provides the power for the Minister to postpone the local government elections for 12 months, with a possible further extension to 31 December 2021, should the need arise.

Meanwhile, Queensland will restrict access at its border from midnight tonight. Exemptions include freight, emergency vehicles, emergency workers, those travelling to and from work, court orders including family court, compassionate grounds and medical treatment.

For full details on the border closure, visit the Queensland Government website: www.qld.gov.au.

For full details on Office of Local Government changes, visit www.olg.nsw.gov.au.

For full details on the restrictions announced by the Prime Minister on Tuesday night, visit: www.australia.gov.au.

Council has launched a COVID-19 information page on Your Say Lismore with the latest information and advice about changes to Council facilities and services.

The page contains important links to useful websites and fact sheets on assistance for residents and businesses. Residents can ask staff questions online via the Q&A function, view ongoing news updates and join the community forum to share stories and experiences. To view the page, visit: yoursay.lismore.nsw.gov.au.