No playgrounds, park equipment or camping please
Friday, 27 March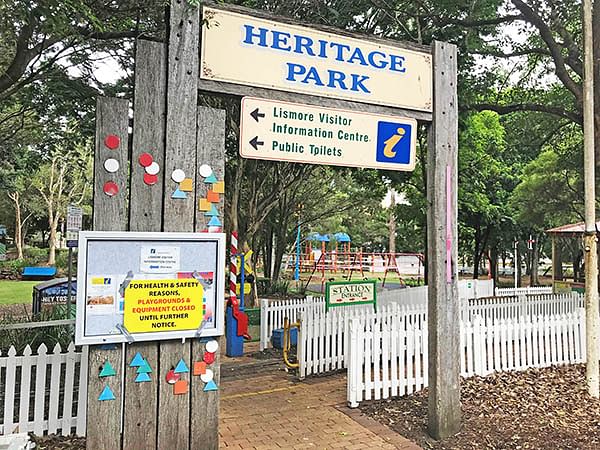 With the weekend nearly upon us, Lismore City Council is advising residents not to use playgrounds or park equipment for public health reasons.

While exercising and visiting parks is permitted under the current COVID-19 restrictions, people are strongly encouraged not use playgrounds or park equipment due to the risk of virus transmission.

People are also reminded that National Parks are now closed until further notice and it is not permissible to visit sites such as the Minyon Falls visitor and camping areas.

Meanwhile, Council is continuing to monitor parking throughout Lismore city to ensure public safety and access to private property. Maintaining access around the hospital for medical and emergency vehicles is also a high priority for Council Rangers.



COVID-19 Information and Updates
Council 's COVID-19 Information and Updates page has the latest information and advice about changes to Council facilities and services. The page also contains important links to useful websites and fact sheets on assistance for residents and businesses. Residents can ask staff questions online via the Q&A function, view ongoing news updates, and join the community forum to share stories and experiences.