Feel blue Touch Green puts people in touch with nature for better health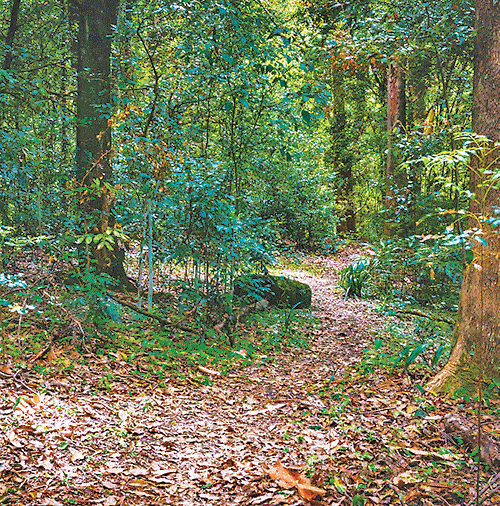 According to research from around the world, nature is a powerful healer.
Feel blue Touch green is a new initiative that makes the link between nature and wellbeing and encourages people to spend time in nature to improve mental and physical health.
Parks and bushland play an important role in improving health for everyone, however, vulnerable members of our community have the most to gain as contact with nature can mitigate a number of health and social issues. Nature offers a host of opportunities for play, exercise, relaxation, volunteering and social engagement.
Did you know that a 90-minute walk in nature (compared to a 90-minute urban walk) has a much more positive impact on mental wellbeing? That's because a walk in nature reduces neural activity associated with the part of the brain that triggers rumination or over-thinking, known to heighten the risk of depression.
In Victoria, Deakin University researchers ran a project to see if people with depression and related disorders could benefit from participating in a nature-based activity run by volunteers. They saw great results from the time spent in nature including the exercise and skills they gained, and the social connections and sense of worth the participants felt. They called this research Feel blue Touch green, and the owner of that trademark, Parks Victoria, have granted Lismore City Council permission to use it.
The first stage of Lismore's Feel blue Touch green initiative was the launch of a Feel blue Touch green brochure at the 2017 Mental Health Month Expo to promote our urban green spaces and bushland areas, as places for our whole community to access and enjoy.
It highlights our best bushland tracks and other places of natural habitat where anyone can go to sit and enjoy, walk, birdwatch or maybe spot a platypus. Examples are the Tucki Tucki Creek Recreation Park in Goonellabah and Rotary Park, a dry rainforest remnant near Lismore Base Hospital. Another is the Lismore Rainforest Botanic Gardens in East Lismore. The Friends of the Lismore Rainforest Botanic Gardens are a partner in Feel blue Touch green and the volunteers are developing a 'Healing Forest', a labyrinth and contemplation sites, with the idea that nature can be enjoyed and also help people heal.
Two signs have been erected in the CBD and opposite Lismore Square in Lismore Park, with a map and information on 12 locations in Lismore and Goonellabah to visit.
Council is also running free bush therapy events for Lismore residents who have been referred by mental health peer workers. Each event will be run by specialist mentors who will guide the participants on walks and other activities focused on nature wisdom and walking, bush skills and wildlife.