International Women's Day 2021 Lunch and Awards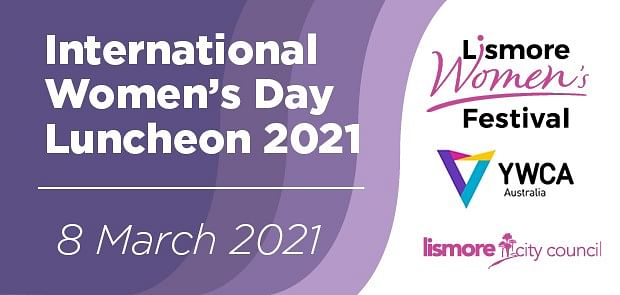 Lismore City Council will once again host an International Women's Day Luncheon and Awards on Monday, 8 March to celebrate the important role women play in our community.
The event is part of the YMCA's Lismore Women's Festival and held in partnership with the Winsome. This year's theme is Choose a Challenge.
Lismore City Council's Executive Director of Corporate Services Kate Webber, who will be Master of Ceremonies at the lunch, said it was important that the role of women is recognised by the whole community.
"The lunch will bring together a wide cross section of women, and men, from our community to network, support each other, and have a bit of fun," she said.
"We have a great keynote speaker in Karley Banks who has excelled as an elite sports coach in the world of men's international touch football. Her story of success in shaking up the status quo in an environment traditionally dominated by men is an inspiring one".
The luncheon will be held at Lismore City Hall of Monday, 8 March from 12.30pm to 2.30pm.
Tickets to the event cost $45 per person and can be purchased online at
https://events.humanitix.com/lismore-womens-festival21/tickets
We are also calling for nominations for our International Women's Day Awards that recognise the outstanding women within our community.
There are five categories. To nominate a woman who you think has contributed to our community, click on this
link.