Natural Disaster Build Back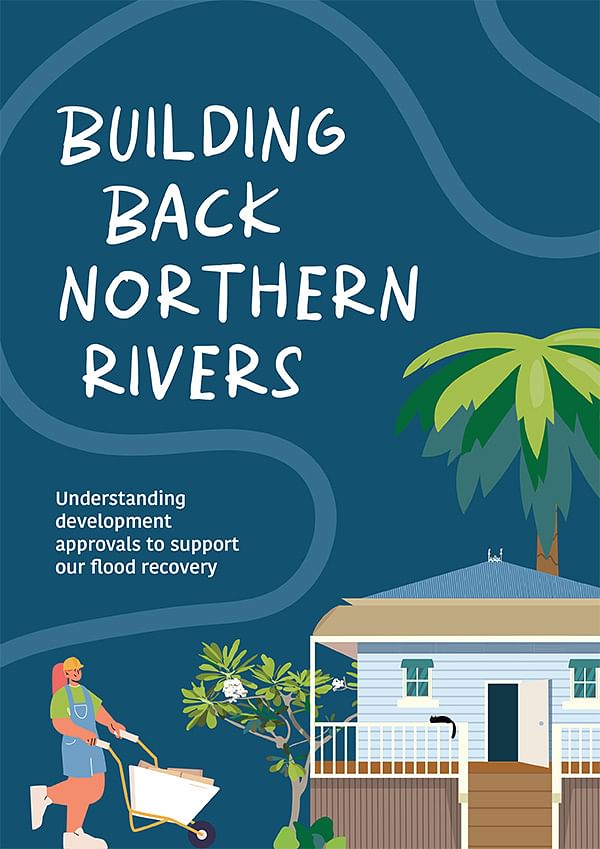 Between late February and early April 2022, the Northern Rivers region encountered the worst natural disaster it has ever seen. The unprecedented scale and severity of the floods has damaged or destroyed thousands of buildings and significantly impacted our local infrastructure.
It will take our community some time to recover, and we have all been affected differently. Some of us have lost our entire homes or businesses and are faced with some big decisions around redevelopment, while others have had more minor damages which need repair.
It can be difficult to navigate planning and development approval processes at the best of times. This guideline is here to assist with your, and the region's, recovery. It contains information about the different types of approvals you might encounter, and where to get the advice and expertise you need to make informed decisions about your property and get you back on your feet.
This guideline has been prepared with, and endorsed by, all the councils of the Northern Rivers region.
To view/download the guidelines, please click
here.