2022 Cory James Memorial Scholarship awarded
Wednesday, 01 June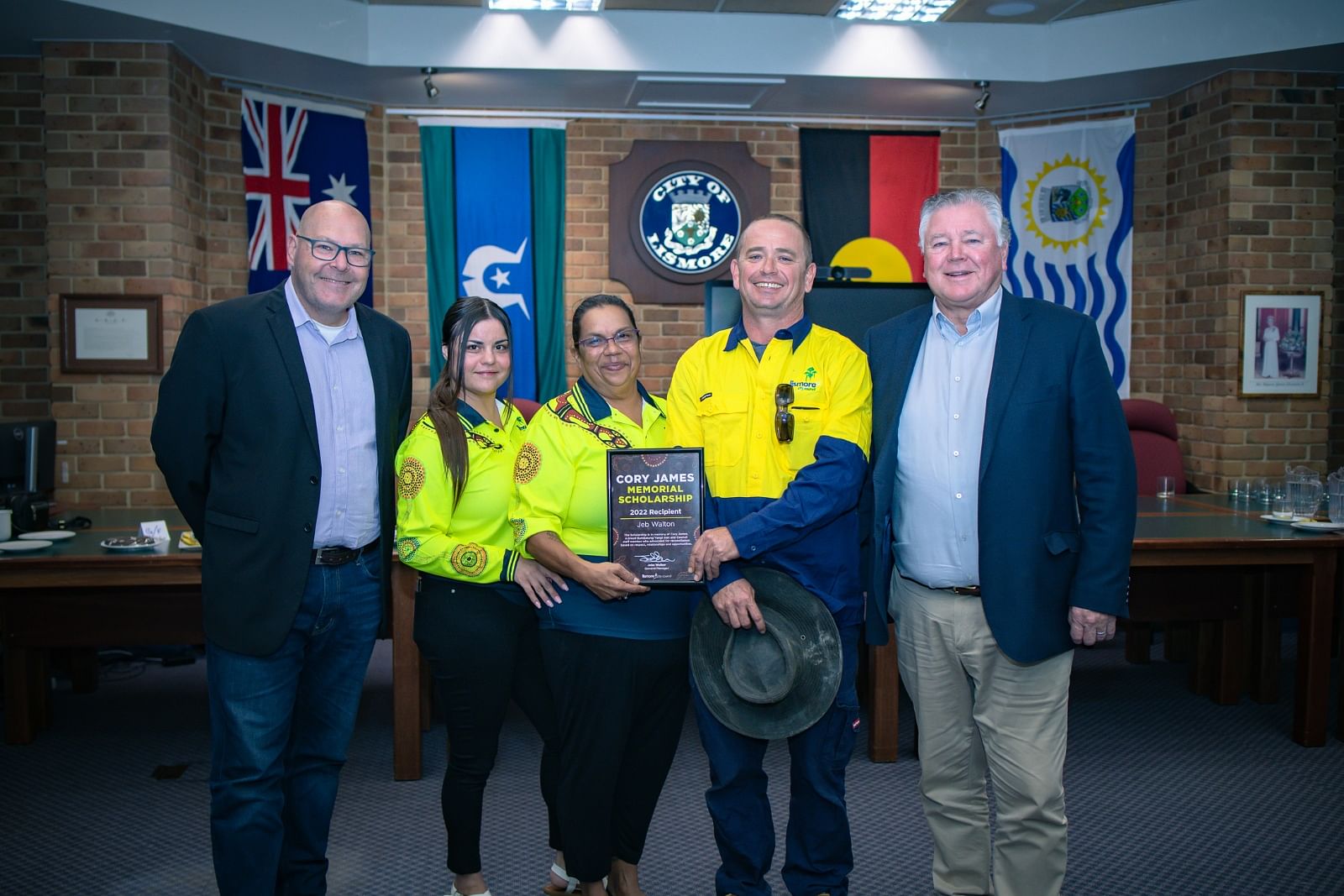 This National Reconciliation Week we are sharing stories of indigenous history, culture and achievement.
As part of recognising and celebrating achievement within Council, this morning Council awarded the Cory James Memorial Scholarship for Indigenous staff.
With a large crowd in attendance at Council's Corporate Centre, Aunty Jenny awarded Council Road Construction staff member Jeb Walton as the second recipient of the scholarship.
The award is in memory of the late Cory James, a young Indigenous Council employee who passed away two years ago.
Cory was known as a proud indigenous man who wanted to promote his culture and heritage within the community.
The scholarship will allow Jeb to undertake further study and training to help further develop his career.
Jed said being awarded the Scholarship opened more career options for him.
"I am so humbled to have been awarded this scholarship," he said.
"I have a number of career pathways I wish to take, such as project management which is a really exciting career opportunity for me.
"However, I am also interested in becoming a trainer and help develop people. I also have an interest in environmental studies, so I will think about which way I want to go."
The scholarship has successfully helped Indigenous staff achieve career pathways such as 2020 inaugural winner Malcolm Saunderson.
Malcolm used the scholarship to pursue his career in project management and has since managed a number of Council events.
Council will continue to use National Reconciliation Week as an opportunity to recognise the achievements of Indigenous staff and assist in development and career pathways.