Annual Report maps a year of change, challenge and success
Thursday, 21 January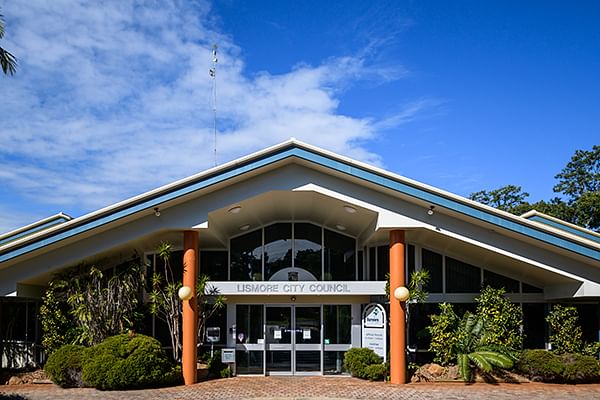 Every year, the publication of Lismore City Council's Annual Report is a great reminder of the breadth of services Council provides for our community, Deputy Mayor Neil Marks said releasing this year's report.
From filling potholes and picking up bins to upgrading sporting fields and hosting community events, the Annual Report paints a picture of Council's progress over the last 12 months and the many projects and services it delivers for residents.
While it's been a rough year for everyone, the 2019/20 Annual Report documents many positive milestones and achievements for the Lismore community.
"As Council successfully navigated the drought, bushfires, global pandemic and rebuilding the waste facility after the fire, it continued to reshape itself internally to become a more efficient organisation while still delivering an astonishing number of projects and services," Cr Neil Marks said.
"It's inspiring to read the Annual Report and look back on what we have achieved despite the challenges of this last year.
"Most of what we do is not covered by the media, which is why the annual report is a must read for those interested in the Council and what it does. For example, did you know that Council manages 121 hectares of open spaces, parks and gardens."
Cr Marks said COVID-19 had forced Council to become more resilient and adaptable, with the gallery, libraries and the events team developing new innovative ways to host events online and provide web-based services for residents.
The Annual Report outlines how Council is performing in delivering its four-year Delivery Program objectives as well as providing an easy-to-understand Community Finance Report detailing Council's financial status and ongoing challenges.
A snapshot of Council's 2019/20 year in numbers includes:
13,345 tonnes of household waste collected
8463 trees planted
116 dog attacks investigated
23,700 visitors to the Your Say Lismore community engagement hub
$47 million in grant funding secured
86,901 phone enquiries
300km of unsealed roads graded and 30,000 potholes filled
514 development application determined
2460 submissions to Council
15% of Council's energy generated by renewable sources
"The Annual Report is fascinating reading and I really encourage residents to take a look," Cr Marks said.
"Of course, we couldn't deliver any of our projects or services without our hard-working staff. I think they deserve extra thanks this year for their commitment and tenacity to keep providing essential services to our community during a very difficult time."
The Annual Report can be viewed on Council's website at
www.lismore.nsw.gov.au
.