Australia Day Award nominees and Ambassador announced
Tuesday, 19 January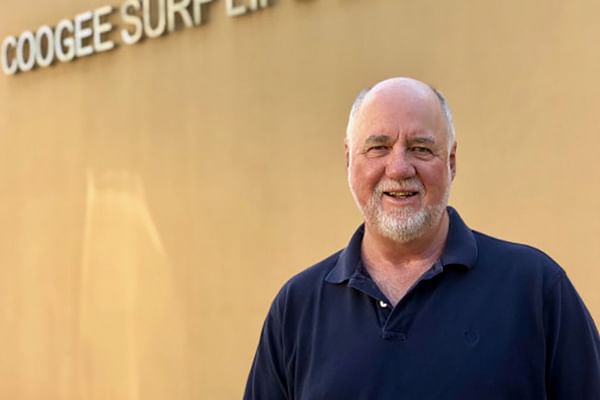 Doug Hawkins is Lismore's 2021 Australia Day Ambassador.
For 20 years, Doug Hawkins has been a proud surf-lifesaving volunteer whose visionary approach has helped Coogee SLS Club implement inclusive training programs and increase community and member engagement.
"We are thrilled to have Doug as our Australia Day Ambassador," Mayor Isaac Smith said.
"Doug has a long list of accomplishments to his name and we are honoured to welcome him as our guest on the day, give an Australia Day address and help present our 2020 Australia Day Awards."
Doug has trained more than 800 people to become surf lifesavers. He has also run programs to teach refugees and immigrants life-saving water safety skills so they can safely participate in Australia's beach culture.
Initially running the Nippers program at Coogee, Doug now oversees 6500 of these young lifesavers across Sydney and has also directed the Development Program since 2003.
He was also instrumental in taking surf lifesaving to Israel, India and the Cook Islands. There he helped set up their lifesaving clubs to share valuable water, board, CPR, and rescue skills that have helped save countless live.
In the 2019 surf-lifesaving season alone, Doug volunteered more than 820 hours, including 86 hours of beach patrols. His selfless commitment has been awarded and is an inspiration to many.
Due to COVID, there will be separate Awards and Citizenship ceremonies this year.
The 2021 Australia Day Awards ceremony will be held on Tuesday, 26 January at 9am at Lismore City Hall. The Citizenship Ceremony will be held at the same venue at 11am.
The nominees for this year's Lismore City Council Australia Day Awards are:

Citizen
of
the
Year.
John Brice

Dr

Ian Cappe

Peter Everingham

Narelle Guthrie

Fred Hoskins

Robyn Kelly

Geoff Wotherspoon
Services
in
the
Community
(Individual)
Denise Alison

John Brice

Peter Everingham

Narelle Flanagan

Narelle Guthrie

Fred Hoskins

Robyn Kelly

Mahmudur Rahman

Geoff Wotherspoon
Services
in
the
Community
(Group)
The Lord's Taverners Northern NSW

Muslim Students' Society, Southern Cross University
Aboriginal Citizen of the Year
Rosslyn Sten

Greg Telford