Call for public submissions on Council's Draft Budget
Tuesday, 11 May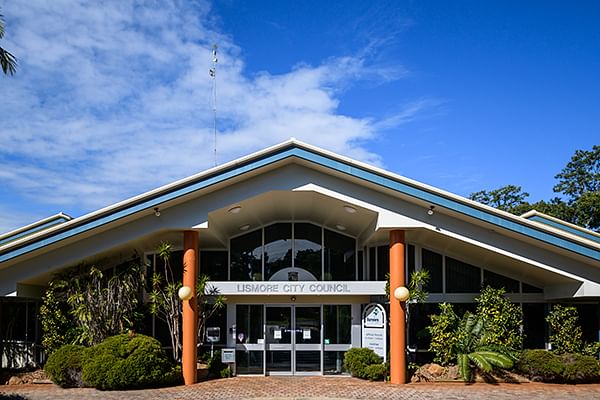 Lismore City Council's Draft Budget provides the community with a clear and transparent snapshot of Council's financial situation and ensures the delivery of services our community needs while also investing in the future, Mayor Vanessa Ekins said.
At the May Extraordinary meeting, Councillors voted to place the Draft Budget on Public Exhibition for community feedback between May 10 and June 7.
The draft budget sees an improvement in Council's cash balance next financial year from a deficit of $458,000 last year to a $200,000 deficit
.
This was achieved while Council plans will invest $66 million in important capital works over the coming financial year.
"We have been developing the budget since late last year and it is the most thorough and rigorous budget I have seen in my time at Council. An incredible amount of work has gone into it, with councillors and senior management forensically examining all proposed spending," she said.
"The result is a draft budget that gives a very honest and transparent snapshot of Council's financial position. Unfortunately, it is not a good position as the cost of maintaining our assets for exceeds the rates, fees and other revenue Council receives by $19.5 million before capital grants.
"This means it has been a very hard budget to put together and Councillors have made many tough decisions, with many more ahead for whoever is elected in September so that we can address this substantial operating deficit.
"In the short-term, it means we are heavily reliant on Government grants to improve our roads and cannot start tackling our substantial backlog until this deficit is addressed.
"The good news is that there is no reduction in
the services we provide for the community compared with last year. In other words, we will still collect waste, maintain our parks, lend books through the library and continue with our scheduled roadworks."
The draft budget proposes selling a small number of Council-owned properties to generate about $2 million, a reduction in consultant, legal and labour hire expenditure, a small increase of spending in IT to improve internal efficiencies that will reduce overall costs and improve ratepayer and community experience, and an increase in fees and charges.
Even with the handful of new or re-purposed staff positions in high risk/high value areas like IT and tourism, Lismore City Council's staff head count remains below that of comparable councils, with a lower cost per employee and fewer senior staff, according to a report by PricewaterhouseCoopers.
Council is also investing in graduate, apprenticeship and trainee programs.

Importantly, Council is very focused on debt reduction. Overall, we will only be borrowing for a critical project at the waste facility.

The planned $66 million capital works program includes:
Roads & Associated Activities - Infrastructure $31,980,600

Parks & Recreation – Infrastructure $8,286,600

Wastewater – Infrastructure $7,682,800

Water – Infrastructure $5,933,300

Waste Disposal – Capping, Leachate, landfill planning, Internal roads and Compliance issues $5,089,000

Wooden Bridges – Replacement Projects $4,372,600

Plant Replacement Program $1,488,500

Emergency Services – Bushfire Recovery $235,000

Quarry – Precoat Plant $220,900

Lismore Regional Airport – Infrastructure $200,000

Asset Management – Infrastructure works $198,200

Stormwater Management Services $153,000

GSAC – Pool Filter Renewal $80,000

Survey & Design Equipment $4000
The Draft Budget will go on Public Exhibition for community submissions from 10 May to 7 June. It will then go back to Council for adoption in June.
The community can make submissions from 10 May by going to
www.yoursay.lismore.nsw.gov.au
While on public exhibition, the draft documents can be
viewed at Council's Corporate Centre,
43 Oliver Avenue, Goonellabah, at Lismore and Goonellabah libraries or online via the 'Your Say Lismore' community consultation portal at
https://yoursay.lismore.nsw.gov.au/
. Submissions can be made online, emailed to
council@lismore.nsw.gov.au
or sent to the General Manager, Lismore City Council, PO Box 23A, Lismore, NSW 2480.
Submissions must be received by 7 June 2021