'Change agent' appointed as Council's General Manager
Wednesday, 09 February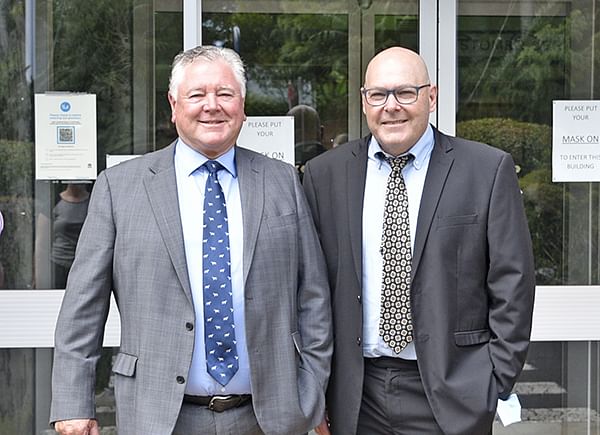 Lismore City Councillors last night voted to terminate the employment contract of its General Manager Michael Donnelly under a no-fault clause, effective immediately.
Mayor Steve Krieg said John Walker has been appointed as interim General Manager for up to 12 months, during which time a recruitment process will be undertaken to permanently fill the position.
"Council thanks Mr Donnelly for the work he has done over the past 12 months. He has had a positive impact on staff morale and turning Council on to the path towards financial stability," he said.

"Councillors voted last night to appoint Mr Walker to the role of General Manager as we were elected to bring a new direction and vision to Lismore City Council which requires a different style of management.

"John is a change agent and well credentialed with a very strong
background in leading local government organisations and businesses."

Mr Walker said he was excited to take up the role.

"This is a part of the world that I know very well and I am happy to be back in Lismore and the Northern Rivers," he said.

"We have a lot of challenges ahead of us to return Lismore City Council to financial sustainability and make it the great and vibrant city it once was.

"Tough decisions must be made but by working together we can achieve a lot for our entire community."

Mr Walker was previously the Chief Executive of Richmond Valley Council where, within four years, he turned around its financial position and changed its approach toward business and economic growth.

After leaving the Northern Rivers to be closer to his family in Western Australia, Mr Walker was appointed as the Chief Executive of the City of Kalgoorlie-Boulder.
During his tenure, the City jumped from having the second-worst financial health indicator in the State with a rating of just 18 out of a possible 100 to being in the top 10 with a rating of 91 in 2016-17 and has maintained a high standing since, with a rating of 93 making it the seventh-best in the State for the 2019-20 financial year. He also drove a very successful economic development and growth strategy for the City resulting in substantial private sector investment.

Mr Walker was also the founding Chief Executive of AFL's West Coast Eagles and Westpac's General Manager of Retail Banking, as well as holding
chief executive
roles
in companies such as pizza giant Dominos and car rental business Thrifty.
Mr Donnelly was appointed as interim General Manager in February 2021 after the then Council terminated the employment of its previously appointed General Manager.
At the time, then newly elected Mayor Vanessa Ekins said Council decided to appoint him for 12 months "
because it is important that whoever the new Councillors are after the September elections, that they get to decide their priorities and attributes they want in a General Manager".