Computer giveaway for flood-affected local businesses
Tuesday, 30 August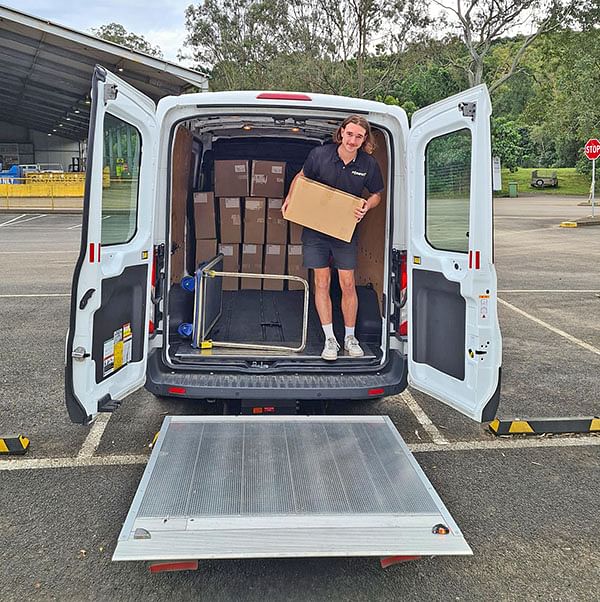 Lismore City Council has more than 70 free refurbished laptops, tablets and desktop computers to give away to flood-affected local businesses.
Council's General Manager John Walker said after the February natural disaster, Council reached out to its business partners Vestone and Renew IT asking if they could assist our business community.
"I would like to thank both companies for their very generous donations," Mr Walker said.
"Our local businesses are doing it tough at the moment, and donations like this goes along way to helping them get back on their feet and start operating again."
Vestone Capital's Senior Relationship Manager, Tom Mitrovic said: "We hope these devices are of assistance and help the council and local businesses towards recovery."
Council staff have installed a basic operating system and all devices are ready to be handed out to the business community. Please note these computers are not being provided with warranty or access to tech support.
If your business was flood-affected and you would like to apply for a free device, please go to
https://bit.ly/3pRwXRJ
where you can also nominate a time for collection.
There is a limit of one device per business address and will be distributed on a first come, first served basis.
Council's Engagement team will be distributing the devices from the Council Chambers at 43 Oliver Ave, Goonellabah on 1 & 2 September at designated times.
Please note that as there are limited numbers of each item, which means you may not receive your preferred choice.