Dumping over Christmas will attract hefty fines
Wednesday, 22 December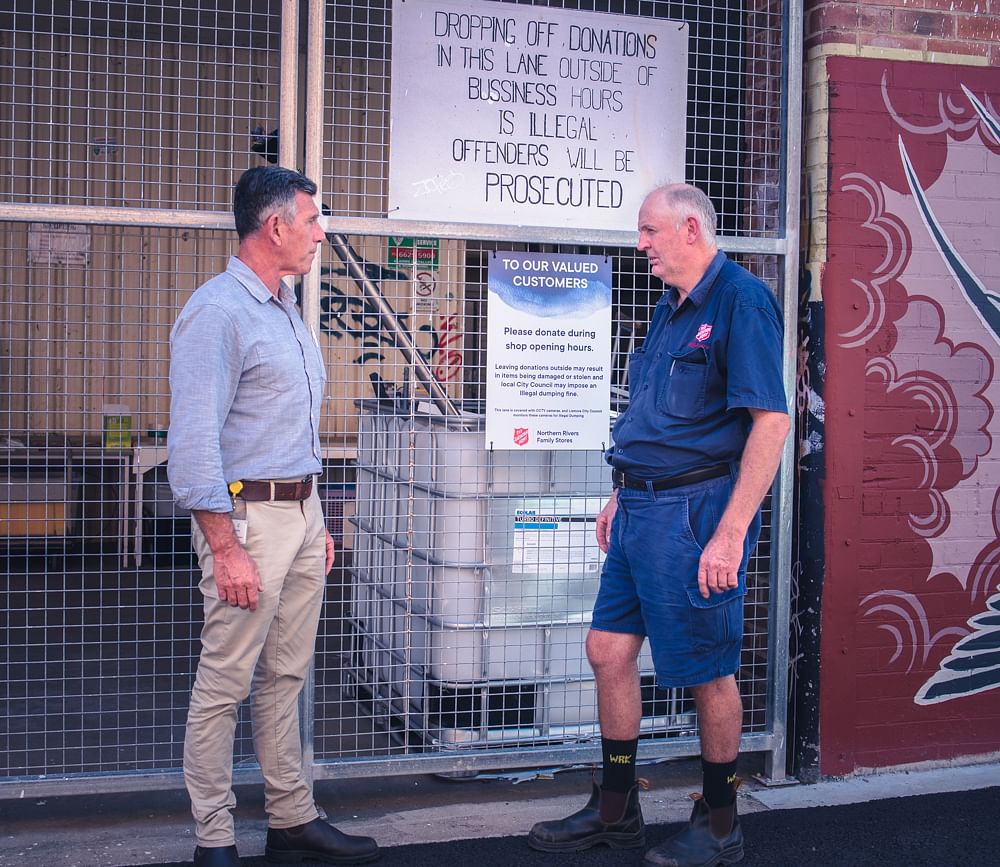 Lismore City Council is reminding the community of hefty fines for anyone caught dumping at local charity stores over the Christmas break.
Council's Environmental Compliance Officer Stuart Thomson said fines of $4000 apply for any person found guilty of illegal dumping of waste and that Council would not hesitate to prosecute any person suspected dumping waste.
He said most charity stores in Lismore had 24-hour surveillance at drop-off points and Council would be using this as evidence after the Christmas break to prosecute offenders.
"Residents need to be aware that like the rest of us, most charity stores close for a well-earned Christmas break," Mr Thomson explained.
"Council is pleading with residents to keep the goods that they have set aside for charity donations until the stores reopen in 2022.
"If there is no appropriate receptacle to place your items in and you leave those items beside, on top of or nearby a donations bin, your actions may be viewed as illegal waste dumping."
Stuart reminded people that broken and soiled items cannot be used by charity stores and donations should only be of clean and reusable items.
"Charity stores take unwanted items, not unusable items," Mr Thomson said.
"If it deserves to go to the tip, please take it to the tip – don't make a charity store that is trying to help other people in need responsible for your rubbish. It costs them money and takes resources away from helping the most vulnerable in our community."
Pictured is Lismore City Compliance Officer Stuart Thomson and Peter Parker from the Salvation Army.