Eat the Street Festival 2022 cancelled due to flood damage
Tuesday, 03 May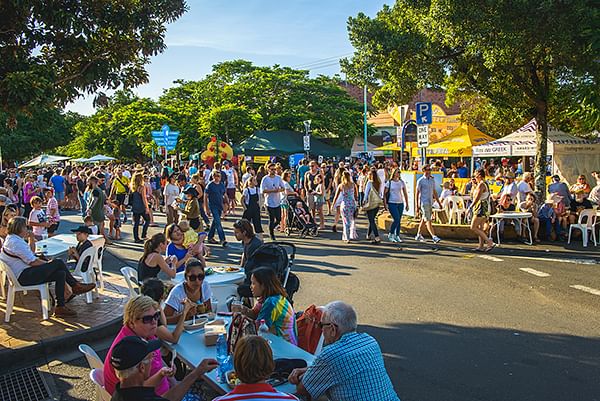 It is with regret that Lismore's iconic Eat the Street Festival, scheduled for later this month, has been cancelled due to the extensive flood-damage to much of the CBD's infrastructure and many CBD businesses.
Lismore City Mayor Steve Krieg said it was crucial that businesses were able to focus on repairing their premises so they could reopen as quickly as possible.
"Eat the Street is an extremely popular event for our community, but I am sure everyone will understand that given the 28 February natural disaster followed by the March flood, we have little choice but to cancel the event this year," he said.
"This will allow our businesses to focus on repairing their premises so that they can once again open their doors and provide jobs for our community.
"We understand the community's strong desire to come together after what we've been through. We are currently organising a number of smaller events and will release details once they are locked in."
Since its inception in 2016, Eat the Street has become an iconic Northern Rivers festival, showcasing the regions' finest food vendors and entertaining tens of thousands of people. It was cancelled in 2021 due to the COVID-19 pandemic.
Lismore City General Manager John Walker said Eat the Street will return again next year, bigger and better.
"We understand the community's disappointment with the cancelation. Apart from being a great day where people can taste some of the best food our region has to offer, tourism events like Eat the Street are crucial to our local economy and businesses," he said.
"While it is unfortunate that we had to cancel this year's festival, it will be back in 2023 bigger and better than before."