Eber Butron appointed as Director of Partnerships, Planning and Engagement
Tuesday, 09 March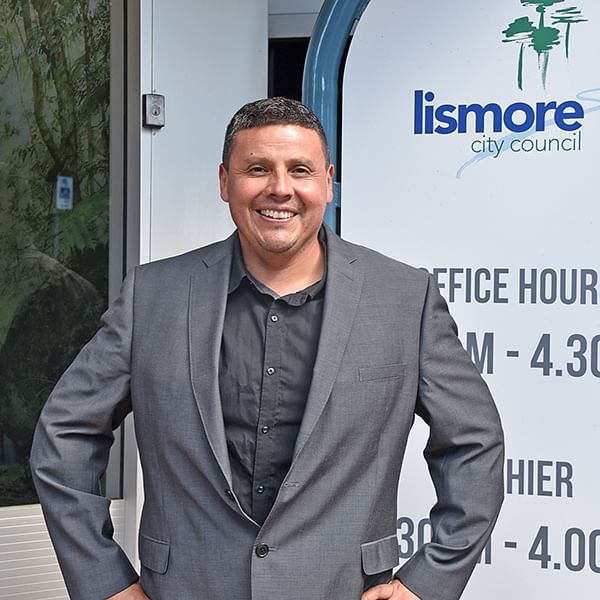 Eber Butron has been appointed as Lismore City Council's Director of Partnerships, Planning and Engagement, Lismore Mayor Vanessa Ekins has announced.
"I would like to welcome Eber onboard and wish him well in this important role. Eber is highly qualified for the role and will use his wealth of experience to help drive improvements at Lismore City Council," she said.
Eber's career spans over 28 years, with the majority of that time in Local Government. For the past 15 years Eber has held various Senior/Executive Management roles as a Manager, Director and Acting Chief Executive.
"Lismore Council is facing very similar issues that other councils face around Australia, not just NSW. Things like long-term sustainability and how to get the right balance between growth and lifestyle from an environment perspective," Eber said.
"In terms of my career goals, I was attracted by the professional challenge of coming to Lismore and taking on a Directorship with the Council, and from a lifestyle perspective I enjoy living in the Northern Rivers having previously worked at Tweed and Richmond Valley councils."
Eber was most recently the Director Planning, Environment and Cultural Services at Townsville City Council, where he also held the role of acting Chief Executive.
He has also worked in Sydney, Adelaide, the Whitsundays, the Pilbara region and the South West Coast of Western Australia.