Grant to make Albert Park Baseball Complex more accessible
Tuesday, 13 July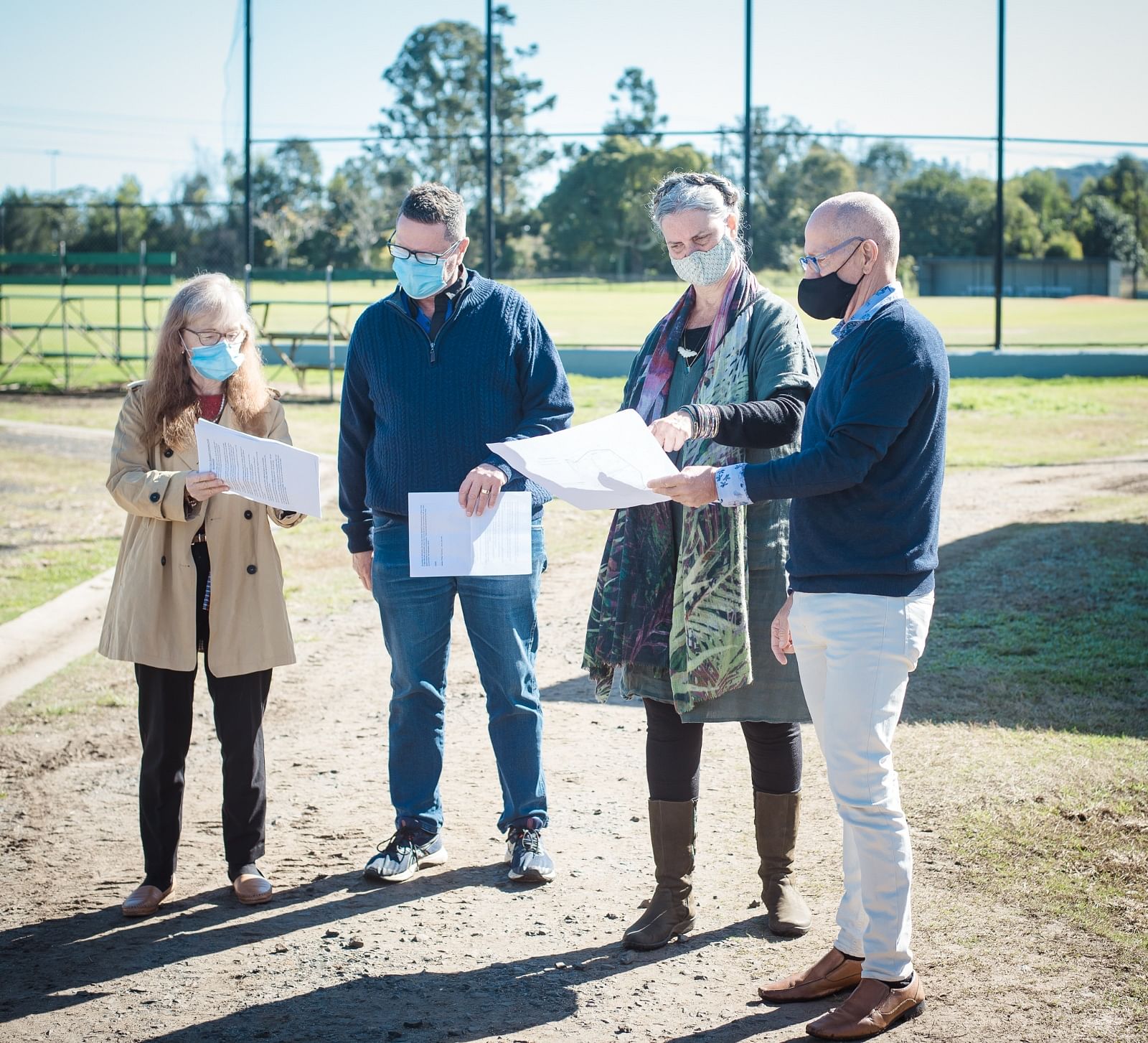 Lismore City Mayor Vanessa Ekins today gave Lismore State MP Janelle Saffin a tour of the Albert Park Baseball Complex which has secured a grant of almost $900,000 to improve accessibility and provide female facilities at the popular complex.
This includes 450 metres of new paths to link the external and internal tracks and construct a new Hub building, which includes accessible toilets and female facilities.
"The Albert Park complex is one of the best regional baseball facilities in the country. We already attract national and state baseball events to Albert Park, which is great for our local businesses, particularly accommodation providers and retail shops.
"This upgrade means we can attract even more people who will spend money in our CBD and villages.
"The new Hub building will be centrally located within the complex, making it ideal to serve the needs of junior and senior baseball and softball, and provide a central location from which major events can be coordinated.
"The first stage of the Hub will provide accessible male and female facilities, including change rooms to allow for more female participation.
"I would like to thank Janelle Saffin for successfully lobbying for this grant."
The grant comes from the NSW's Government's $25 million Regional Sport Facility Fund Round 1.
Ms Saffin said she was ecstatic that $872,886 will be spent on accessibility improvements at Albert Park Baseball Complex, which will further enhance this world-class regional sporting facility.
"Our strong and active baseball and softball communities will be pleased. Lismore City Council were the applicants and I congratulate them," Ms Saffin said.
Baseball Australia's chief executive Glenn Williams said: "Baseball Australia are thrilled to hear the news of further investment into Albert Park. Albert Park has been the home of so many great baseball events over years and continued investments into projects like this will continue to make it a great place to host baseball events."
According to estimates, the five-day Senior Baseball Championships at Albert Park in May this year generated more than $170,000 for our local economy with all eight teams staying in local accommodation. The event was sponsored by the NSW Government via Destination NSW.