HART Services to provide free transport to Christmas festivities
Tuesday, 29 November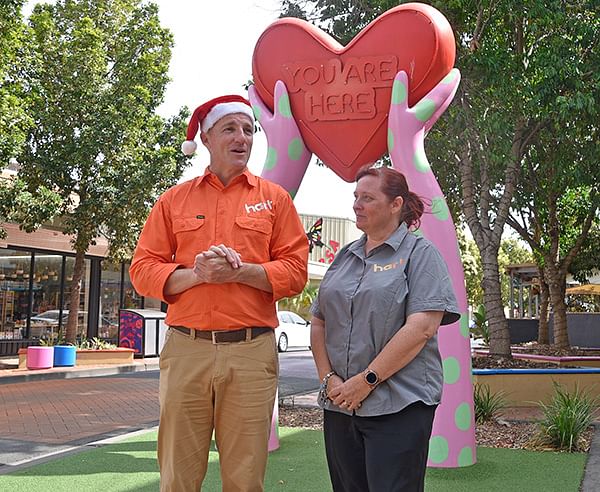 HART Services are teaming up with Lismore City Council this holiday season to provide free transport to Santa's Wonderland and Shopbaby Carols in the Heart.
Lismore Mayor Steve Krieg said the partnership would allow those without transport join with the rest of the community this Christmas.
"Providing more access to events for our community this Christmas is a great initiative. I would like to thank HART Services for its generosity and commitment to Lismore," he said.
"After the year we've had, this is sure to be a very special Christmas in Lismore."
HART Services Chief Executive Isaac Smith said moving the organisation's office back into Lismore is a statement of its commitment to the city after this year's natural disaster.
"We want to spread that positivity and opportunity to our whole community by providing transport to events in the lead up to Christmas," he said.
"We believe everyone should find a little cheer and join others in celebrating our resilience in 2022."
"HART Services can only provide the services that we do because of our wonderful volunteers.
HART buses and cars will provide free transport to Santa's Wonderland in the CBD for anyone who has difficulty accessing private or public transport.
It will also run free shuttle busses to and from the Shopbaby Carols in the Heart at Nesbitt Park on Sunday, 11 December, allowing the whole community to come together, sing and be merry. Buses will be running from the Goonellabah shops, the Lismore Square and the Transit Centre.
Those who are unable to get on a bus, are asked to phone HART Services to make alternative arrangements.
For more information and bookings please contact HART Services on 1300 874 278.