Kate Webber appointed Executive Director of Corporate Services
Wednesday, 14 October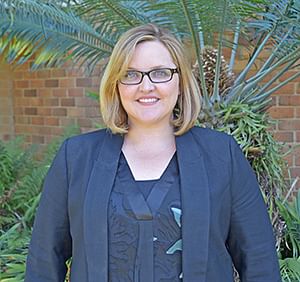 Kate Webber has been appointed as Lismore City Council's Executive Director of Corporate Services, replacing Graeme Towers who was employed on a short-term contract, Mayor Isaac Smith has announced.
"I would like to welcome Kate onboard and wish her well in this important role. Kate is highly qualified for the role and will use her wealth of experience to help drive improvements at Lismore City Council," he said.
"I would also like thank Graeme Towers for his work over the time he was here. He did an outstanding job and agreed to delay his retirement until we found his replacement."
Kate is a qualified lawyer who has spent the last fifteen years in the private sector focusing on everything from risk and compliance to governance, project management and business improvement.
She has worked for Westpac, Commonwealth Bank, the National Australia Bank and Deloitte. Kate holds an MBA, post-graduate qualifications in Applied Finance and Corporate Governance and is a Graduate of the Australian Institute of Company Directors.
"I am looking forward to this role," she said. "There are some real challenges to be solved, which I relish."
"With Council's under more and more pressure to deliver better services at lower cost, I'm looking forward to bringing my commercial experience to drive continuous improvement across the Corporate Services portfolio.
"With internal functions of Council running efficiently and effectively, Council is free to focus on the external services that the community finds such value in."
Community is certainly important to Kate. She has a long history of volunteering for organisations that support vulnerable young people, and in 2014 was named NSW Corporate Volunteer of the Year.
"This job is also a bit like a home-coming," Kate said. "While I have moved here from Sydney, my father was born and bred in Lismore and I've spent many happy holidays here with my grandparents, aunts, uncles and cousins.
"My brother has also just moved back to the area, as has my sister who is now teaching in Alstonville and my parents have also bought in the area."
Kate is married with one child and two children for whom Kate and her husband provide part-time respite care.