Land handed back to traditional owners
Wednesday, 14 July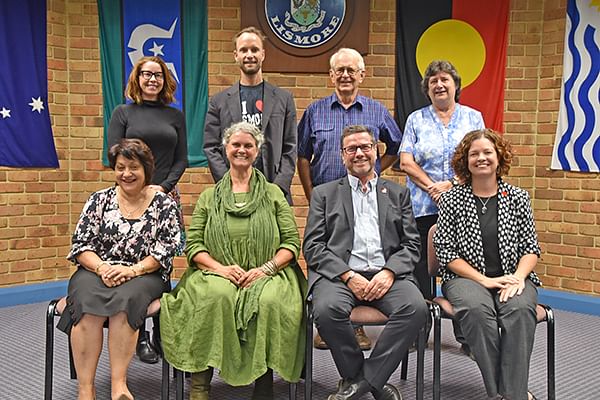 Lismore City Councillors last night voted to return 37 hectares of Council-owned land on the North Lismore Plateau to its traditional owners, the Widjabul Wiabal people.
The Notice of Motion moved by Mayor Vanessa Ekins was supported by seven Councillors.
Speaking after the meeting, Mayor Vanessa Ekins said it was an important decision to ensure
that the management of sites of cultural significance are in the hands of the traditional owners.
"We now know how important Sleeping Lizard Hill is to the Widjabul Wia-bal people and handing the land back is a small but significant act delivering just outcomes to Traditional Custodians by returning country to their care and control," she said.
As part of the motion, Council staff will prepare a briefing for Councillors to examine how the land will be returned, including which organisation it will be returned to, possible timeframes and the impact on Council's budget.
The 37 hectares is adjacent to the two proposed housing developments at the lower reaches of the North Lismore Plateau and includes an area of Environmental Conservation and the old quarry site.
The North Lismore Plateau is known as the "Sleeping Lizard Hill" by the Widjabul Wiabal people and contains six significantly cultural sites as well as high conservation value vegetation.