Lismore library re-opens after $198,000 refurbishment
Thursday, 05 November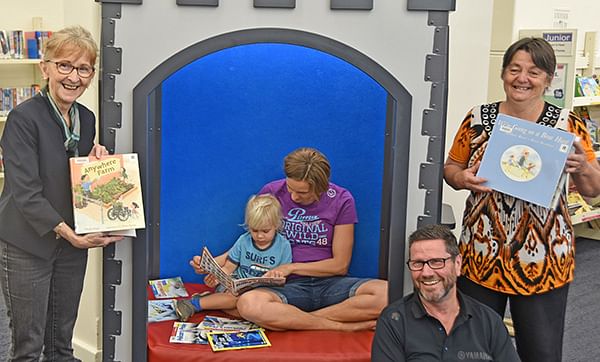 Today saw the long-awaited official re-opening of the popular Lismore Library after a $198,000 refurbishment that has created a modern facility the whole community can use and enjoy.
"This refurbishment is great news for our community," Lismore City Council Deputy Mayor Neil Marks said.
"Many of the shelves were more than 45-years-old and desperately needed replacing. It was also difficult for the elderly and mobility impaired members of our community to make the most of their library.
"That's no longer the case and I would like encourage everyone – young and old - to come along and check out what their new modern library offers."
State Member for Lismore Janelle Saffin said: "I love our library. The staff provide a wonderful community service, in person and online, and they are bridging the digital divide which is think is very important."
The Library re-opened in July following the refurbishment, but the official opening was postponed due to COVID-19 restrictions.
In addition to new shelving, some shelving is now on wheels allowing library staff to make space for events, as well as adjustable shelving to display items. Hydraulic desks have also been installed to allow staff to adjust heights to better serve children and those in a wheelchair.
To improve efficiency, an automated returns chute with three bins was installed to get returned books back on the shelves and available to library users faster.
Other features include:
A castle where young children can sit and enjoy browsing and reading books.

Two new service desks, featuring photographs of local scenes by local photographers, Mark Seiffert, Narelle Jarvis and Hugh Nicholson.

New seating

New carpeting

Repainting of all internal walls and internal signage.
The works were carried out thanks to funding from the NSW Government, the State Library of NSW and Lismore City Council.