Lismore Regional Gallery wins Innovation and Resilience Award
Thursday, 15 December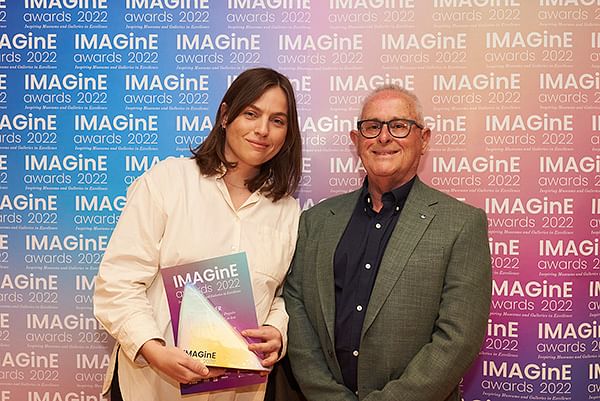 The Lismore Regional Gallery has been awarded the IMAGinE Award for Innovation and Resilience for its weekly creative healing event, Collage Club.
The IMAGinE Awards celebrate the people who work in museums and galleries across NSW and the contributions they make to their communities.
After the February natural disaster and March major flood, the Lismore Regional Gallery team, together with the Creative Recovery group and The Quad, recognised the need for a community event that would support recovery in a sensitive and compassionate way. From this, the Collage Club was created.
Lismore City Council General Manager John Walker said Council is very proud of the innovation and leadership the Gallery team has shown since the February natural disaster.
"This award is a testament to the hard work and community minded approach the gallery team took in difficult times. The Collage Club has been a great outlet for the community and one we are excited to see continue," he said.
The Collage Club makes space for the community to recover through gentle art-focused activities. It is a free event that takes place at The Quad every Thursday afternoon from 4pm-6pm. The Collage Club will take a break after 22 December and return to the Quad on 12 January.
The event is wheelchair accessible and Auslan interpretation is available upon request. Once a month, the Collage Club has an exceptional guest artist facilitator.
For more information on Collage Club and other Lismore Regional Gallery events call 6627 4600.