Lismore to host Ulysses Club AGM in 2023
Friday, 05 August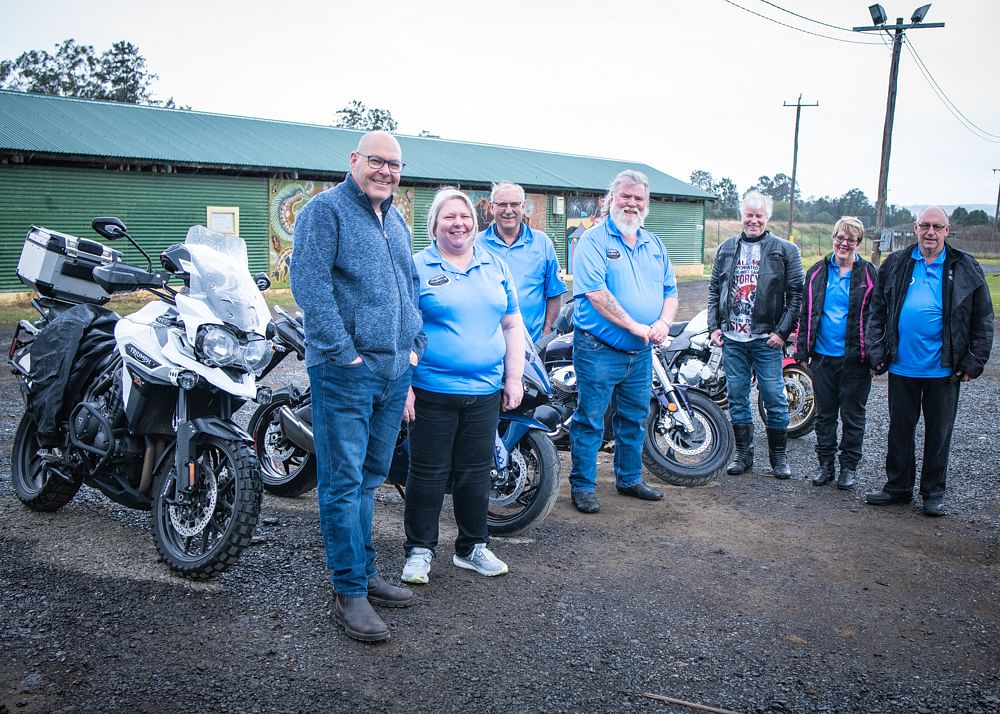 Lismore Mayor Steve Krieg said Lismore will host the 39th Ulysses Club Annual General Meeting (AGM) in May next year.
The major event will be held from Monday, 1 May to Sunday, 7 May 2023, with more than 2000 motorcycle enthusiasts from across Australia converging on Lismore for six days of fellowship and celebrations.
The major event was originally due to be held in May 2020 however it was postponed to 2023 due to COVID-19.
The Ulysses Club is a social club for motorcyclists over 40 with the motto 'Growing Old Disgracefully'.
Mayor Krieg said the event will benefit our local economy.
"We are so excited to host the Ulysses Club AGM and cannot wait to welcome over 2000 enthusiasts to Lismore."
"The club members will primarily use the Lismore Showground for their various events. However, they will also shop and eat in town with many attendees to camp at the Showgrounds. Others will fill accommodation in Lismore and throughout the region.
"The event will inject an economic value of $2.2 million much-needed funds into the Lismore economy at a crucial time in the recovery/rebuild phase."
Ulysses Club Northern Rivers Branch member Colleen Gaudron said she was thrilled to have the AGM on home turf.
"The Northern Rivers Branch was very excited about being awarded the opportunity to host the 2023 AGM event after a long road with some unexpected challenges," she said.
"Our members of the Northern Rivers Branch are excited to show off Lismore and our amazing region."
The Ulysses Club has been meeting every year for its AGM since its inception in Sydney in 1983, and the AGM has grown to become a significant event where towns and cities now bid for the privilege to play host.
Visitors are expected to bring 1500 to 2000 motorcycles to Lismore. The event week includes opening and closing ceremonies, daily organised rides, an awards presentation, an Extended National Committee Meeting and, of course the Annual General Meeting.