Lismore walking trails receive funding boost
Monday, 05 July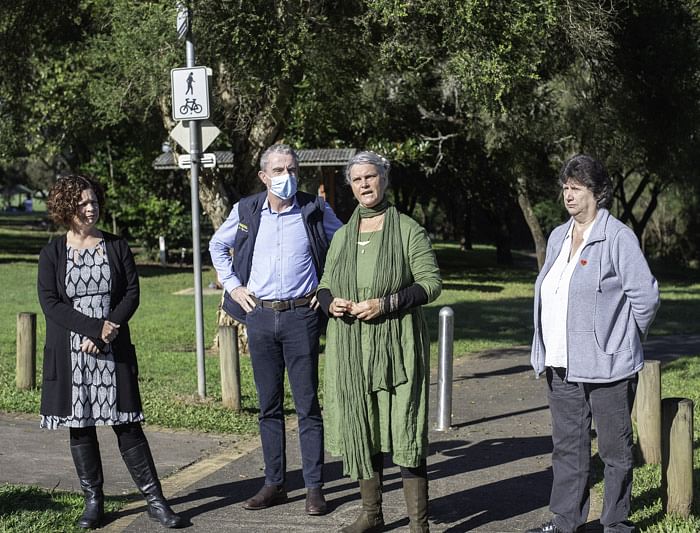 Lismore City Council has received funding totalling $660,153 from the Federal and State governments to build a 2km concrete walking trail along the Wilson River, as well as repair the closed trail through Rotary Park in Lismore.
The Wilson River trail will connect Riverside Park and Albert Park, allowing locals and tourist to enjoy the Wilson River precinct.
There will also be a redevelopment of the closed walking trail through the Rotary Park Dry Rainforest, which was closed late last year for safety reasons. It will include a raised platform to significantly improve accessibility and education about the Big Scrub rainforest.
Lismore City Council Mayor Vanessa Ekins welcomed the funding and believes the walking trails will deliver an array of positive benefits for the community.
"Both walking trails will deliver fantastic experiences for locals and tourists who can use it to exercise and connect with our creeks and river. It will also feature environmental and cultural signage to help educate people as they enjoy the walk," she said.
"These projects will make a big difference locally, creating opportunities to increase tourism, employment and economic recovery, as well as building community cohesion and making us more resilient in times of crisis."
Construction of the Wilson Walking Track will commence at the end of this year and be completed early 2022.
The projects are funded under the Bushfire Local Economic Recovery Package, co-funded by the Australian and NSW governments for bushfire recovery, response, and preparedness in NSW.