Mayor calls on REX to rethink flights to Lismore
Monday, 22 February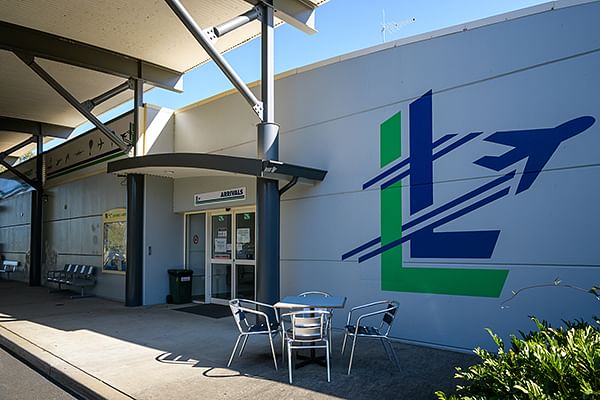 Lismore City Council has asked Regional Express to re-consider its decision to cease flights between Lismore and Sydney and request our Federal and State Members of Parliament assist us in lobbying REX to re-instate the flights.
The regional airline announced this morning that five services, including its Lismore service, would cease once government support through the RANS program is continued at the end of March.
Lismore City Mayor Vanessa Ekins said Lismore and REX have had a strong and mutually beneficial relationship over the last 20 years that the airline has serviced our community.
"As a measure of goodwill, Lismore City Council waived airport fees during COVID to support the airline through this challenging time for the entire aviation industry," she said.
"The reinstatement of flights is particularly important now as REX's new routes linking capital cities provides an opportunity for the Lismore community to link their flight to Sydney with connecting flights to other cities.
"This will benefit both REX and our community.
"Although passenger numbers traveling to and from Lismore have decreased over time due to the expansion of Ballina Airport, numbers in recent years have stabilised and the new route through Grafton has good patronage.
"Most Lismore passengers come from the Lismore region and areas to the west of Lismore, and prefer to fly out of Lismore rather than Ballina.
"Direct flights to and from Sydney are very important to the Lismore economy. Lismore hosts Southern Cross University, Lismore Base Hospital, regional law courts, regional sports facilities, large events, the tourist hotspot of Nimbin and a significant number of businesses that rely on the airport to stay connected.
"The REX passenger flight services also provide jobs for local people such as check-in and baggage handling, cleaning, airport inspectors and refueler as well related service jobs.
"The REX flights are also important to get goods in and out or Lismore with a significant volume of freight being transported in the body of the aircraft.
"We hope that this situation can be resolved soon."