New $3.9 million Lismore Urban Sports Precinct
Thursday, 01 December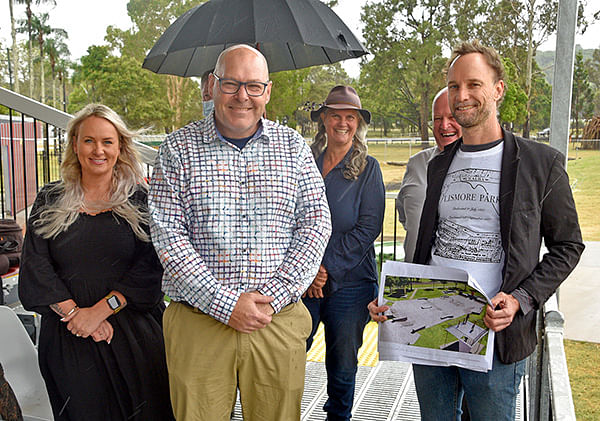 Lismore City Council has received $3.9 million in State Government funding to create a new sports precinct, including a 2300sqm skate park, in the Lismore CBD, Lismore Mayor Steve Krieg announced today.
"This is great news for our community and will create a family friendly and safe place where young people can gather to skate and ride," he said.
The 'Lismore Urban Sports Precinct' will deliver skateboarding, roller skating, BMX, scootering and sport climbing infrastructure as well as associated recreational infrastructure.
Mayor Krieg said the creation of a regional skatepark in the youth precinct within Lismore Park near the corner of Uralba and Dawson streets will be able to host major skate and BMX events, adding to Lismore's reputation as the regional sporting capital of NSW.
"Lismore already has some wonderful sporting facilities that attracts various competitions from around the state and the country," he said.
"This continues to benefit our local businesses and jobs as those playing or coming to watch these sporting events spend money in our city, whether it's at our motels, restaurants, clothing stores or other retailers.
"With skating now an Olympic event, and many world-class skaters coming from our region, a new skate park will be another string in our bow and attract even more visitors."
The project is being funded by the State Government's Multi-Sport Community Facility Fund.
State Member for Lismore Janelle Saffin welcomed the NSW Government's investment in Lismore's Urban Sports Precinct under the Multisport Community Facility Fund.
"A new regional skate park is much needed and a project which I have strongly supported and advocated for," Ms Saffin said.
"The skate park certainly will be well utilised by our skateboarders, with whom I have been in contact, and local families.
"I am also excited that a bike track and climbing equipment are included in this project, all elements of which are 'building back better' to be flood resistant."
The Urban Sports Precinct will replace Lismore's old skate park near the river which reach the end of its life and is no longer safe.
This Precinct will embrace new technologies through smart infrastructure, wi-fi and sports lighting, to ensure users and spectators can access the precinct both day and night, in a safe environment.
The community can give feedback on the current concept designs at
www.yoursay.lismore.nsw.gov.au