New webpage keeps you up to date on road repairs
Friday, 15 July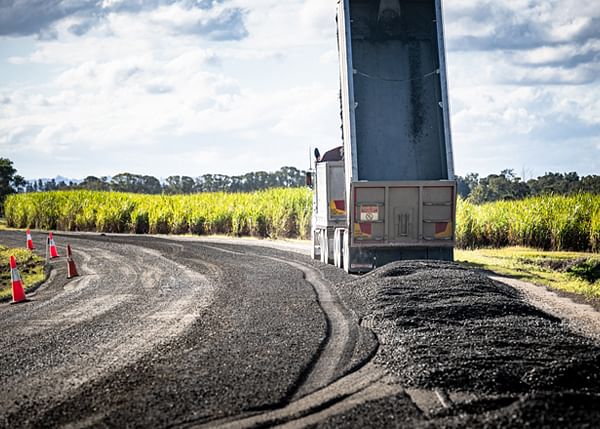 Lismore City Council now has a dedicated webpage to keep the community up to date on the extensive road and bridge work repairs following the 28 February natural disaster.
Council's initial assessment after the disaster found that more than 90% of our 1200km road network had suffered extensive damage, with an estimate repair bill of $200 million.
The webpage will provide up-to-date information on our road repair schedule, as well as work completed.
Lismore City Council General Manager John Walker said the page will help the community understand the scope of repairs needed across the Lismore Local Government Area.
"As we repair our road network, it is important to keep the community informed about our progress. This new webpage is designed to do that," he said.
"The damage was extensive and widespread which means it will take some time to complete all the works. We ask for the community's patience as this is undertaken.
"Immediately after flood waters receded, our road crews conducted emergency repairs on more than 80 roads to ensure safe access for residents. Several construction crews worked extended hours to ensure damaged roads were reopened/made safe as soon as possible.
"Council continues to repair more road damage with new works starting on a weekly basis, thanks to funding and support from State and Federal government.
"The new webpage will allow community members to safely plan their travel and avoid roadworks where possible."
The webpage will list all roadwork schedules, weekly pothole repair schedule, and include non-flood affected roads and bridges, as Council will continue pre-flood planned road works as scheduled.
Projects at our Your Say Lismore site at
www.yoursay.lismore.nsw.gov.au.
Go to the 'Maintaining Our Roads' section under Infrastructure, or simply click
here