One from the Heart: A free concert for the people of the Lismore Region
Wednesday, 27 April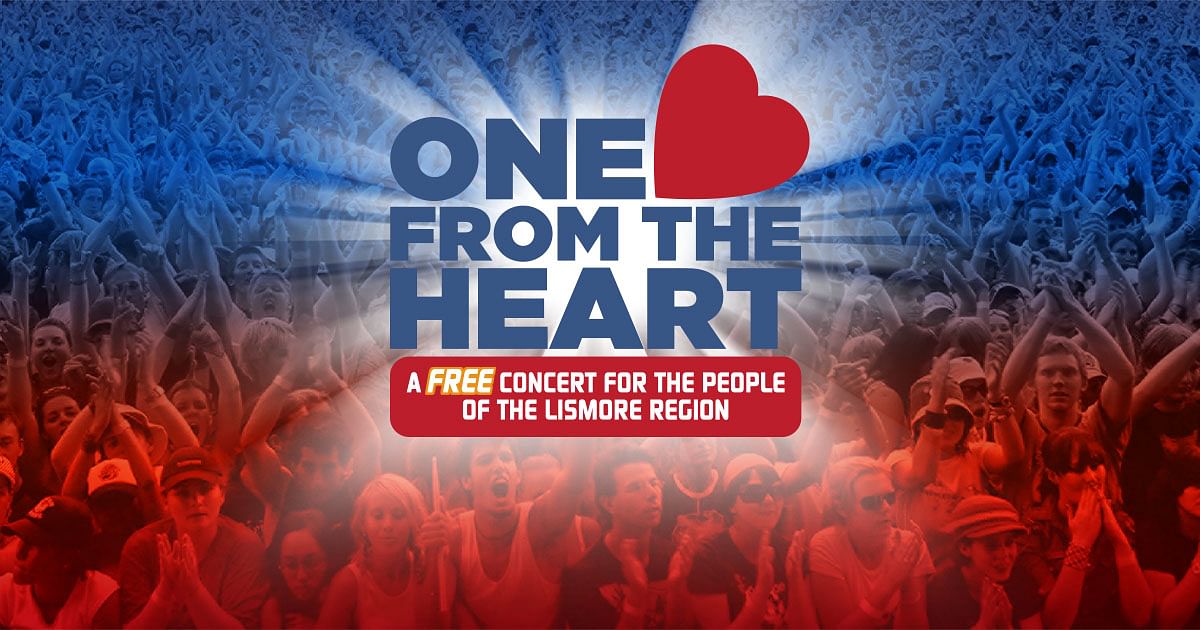 To celebrate the resilience and lift the spirits of the Lismore Community, Lismore City Council, Chugg Entertainment and Helium will stage a free concert – ONE FROM THE HEART.
Located at the Lismore Showgrounds on Sunday, 15 May, midday to 9.30pm starring Grinspoon, Paul Kelly and Dan Kelly, Jon Stevens, Lime Cordiale, Sheppard, Daryl Braithwaite, Darlinghurst and The Buckleys.
Lismore City Mayor Steve Krieg said this is the event our community needs.
"The last two months have been difficult for our community, however I know there is a strong need for our community to come together and this concert is an opportunity for us to celebrate our resilience and lift community spirits," he said.
"About a week after the second flood hit us on March 30, I was talking with Council staff about what we could do to lift community spirits and what we needed was a line in the sand moment that would mark a shift in the community's mood of shock.
"Same day one of Council's team reached out to Rick Sleeman from Sports Marketing Australia."
Tickets will be free for residents living in 2480, 2471 & 2472 postcode areas and are available from today, Wednesday, 27 April.
There will also be an additional 1,000 tickets available to purchase for everyone outside the nominated postcodes from 8.00am on Saturday, 30 April.
There will be no tickets on the gate so book your tickets early to avoid disappointment.
This is an event not to be missed.
Tickets are available by clicking the following link at
https://moshtix.com.au/v2/news/a-free-concert-for-the-flood-affected-community-of-lismore-is-happening-in-may/10954
.