PM declares Northern Rivers natural disaster area
Thursday, 17 December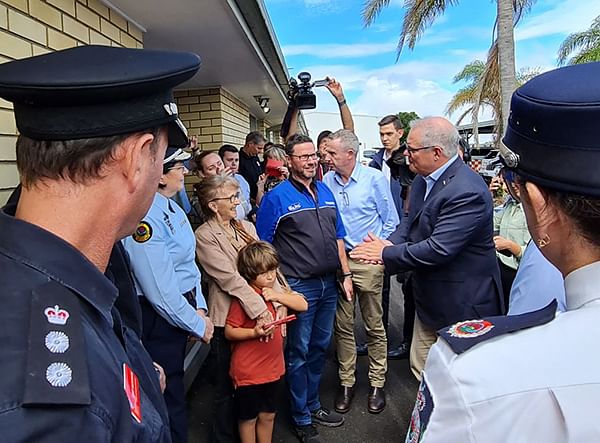 Prime Minister Scott Morrison and NSW Premier Gladys Berejiklian have visited Lismore today to view flood damage and declare the Northern Rivers a natural disaster area.
Deputy Mayor Neil Marks said it was terrific to see the Australian and NSW Government take swift action and the declaration opens the way for Lismore City Council to receive significant funding under the Disaster Recovery Funding Arrangements (DRFA).
He said the severe weather in recent days has resulted in major damage to Lismore's road network and city infrastructure that is expected to exceed $15 million.
"We would like to thank the Prime Minister and Premier for their quick action and I would like to thank federal MP Kevin Hogan and NSW MP Janelle Saffin for their assistance in lobbying for this speedy declaration," the Deputy Mayor said.
"We do not yet know the full cost of this weather event, but we know it will be very significant. It will take time for Council to properly assess the damage and have a clear picture of the total cost, but to know we can access disaster recovery funding is good news for the city."
Severe storms, heavy rainfall and flooding since last Friday has wreaked havoc on roads in the Lismore Local Government Area, with culvert washouts, landslips and major damage to both the sealed and gravel road network.
Lismore City Council has commenced urgent road repairs and has mobilised all Council crews in a major clean-up and repair effort.