Rate relief for flood affected residents, businesses and farms
Friday, 03 June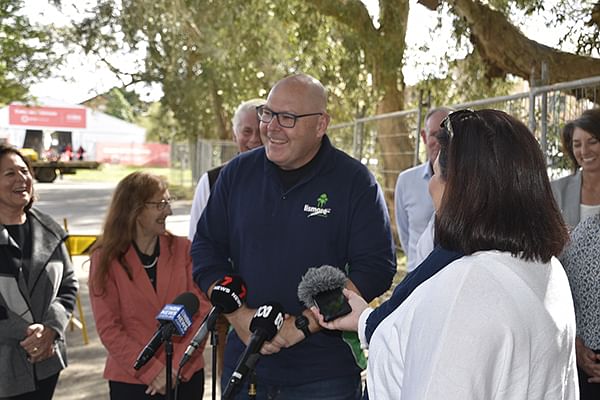 Lismore City Mayor Steve Krieg today announced that Council rates will be waived for one year for those who were impacted by the 28 February natural disaster and March flood following an agreement with the State Government.
It will apply to any ratepayer who has made a successful claim through Service NSW, or whose property has been assessed as damaged.
"This is great news for our community. The waiving of rates has been my top priority since our community was devastated by the worst flood in recorded history on 28 February," Mayor Krieg said.
"I can not remember the number of phone calls and meetings the General Manager and I had with State Government ministers, including the Premier, Deputy Premier, Treasurer and Local Government Minister or how many doors the two of us knocked on during visits to Parliament House in Sydney.
"Personally, I found it upsetting and unconscionable that as a Council we were legally required to levy rates on homes that have been unliveable since the disaster.
"I would like to thank the State Government for acting on this and allowing us to waive general rates on affected homes, businesses and farms for the 2022/23 financial year.
"We estimate just about 3000 residents will be eligible, slightly under 400 farms and roughly 1230 businesses.
"This decision will bring great emotional and financial relief to thousands of people in our community who are attempting to rebuild their homes, their businesses and their lives."
Deputy Premier and Minster for Regional Australia Paul Toole, Minister for Local Government Wendy Tuckerman and the Minster for Emergency Services and Flood Recovery Steph Cooke today announced the $40 million rate relief package that also includes flood-affected ratepayers in Ballina, Byron, Clarence Valley, Kyogle, Richmond Valley and Tweed.
Minister Cooke said councils will still issue rate notices, but "the NSW Government will contact eligible ratepayers in the affected LGAs to inform them it will be paying their rates for the next year on their behalf".
"The funding will be provided through Service NSW and the payments will be made directly to councils to ensure eligible ratepayers receive the relief automatically without having to worry about red tape."