Reconciliation Action Plan 2022/2024 launched to promote reconciliation
Thursday, 25 August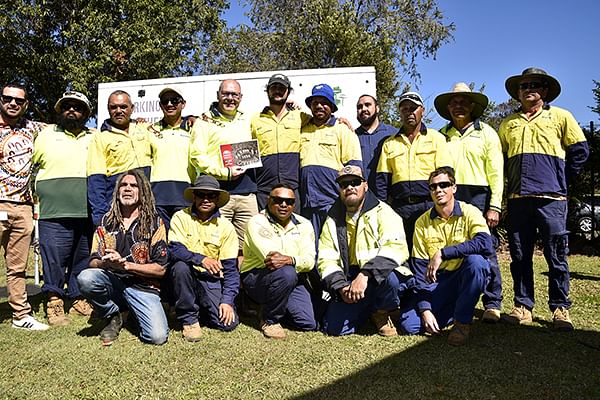 Lismore City Mayor Steve Krieg today launched Council's new Reconciliation Action Plan (RAP) at the 2022 NAIDOC Day celebrations.
"This is Council's third RAP. It is designed to support and encourage Aboriginal and Torres Strait Islander staff and embed reconciliation throughout Council," he said.
The RAP will run for two years and outlines specific actions for achieving Council's vision for reconciliation.
Focus of the 2022/24 RAP is on developing and strengthening relationships with Aboriginal and Torres Strait Islander peoples, engaging staff and stakeholders towards reconciliation, and developing and piloting innovative strategies to empower Aboriginal and Torres Strait Islander peoples.
Mayor Krieg said the latest RAP was built on the successes and achievement of the two previous RAPs.
"A workplace, and a society that is inclusive of all, listens to each other, and works together to achieve a common goal is my vision for Lismore, he said.
"This will take time, but with the commitment and direction of our Reconciliation Action Plan, it is a goal that I believe is achievable in the foreseeable future."
"I would like to thank all of Council's Aboriginal and Torres Strait Islander staff who stood up and helped to develop this plan. I look forward to working closely with all Council staff to make this plan a reality."
If you would like to read the RAP, it can be found on Council's website at www.lismore.nsw.gov.au under the Council & Engagement tab or on the Reconciliation Australia website or by clicking here
https://lismore.nsw.gov.au/our-plan-to-increase-aboriginal-employment-and-cultural-awareness