Regular testing of sewage help keeps our community safe
Wednesday, 01 September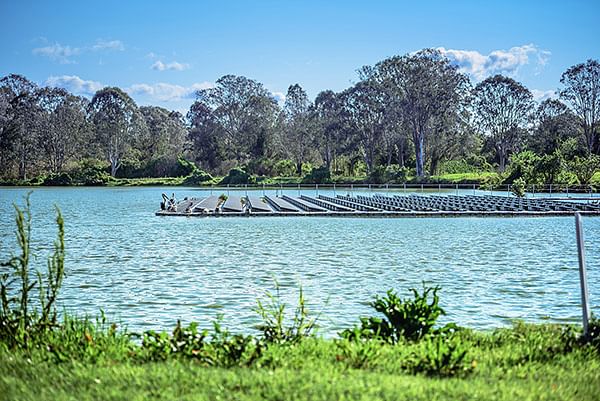 The three sewerage Treatment Plants in the Lismore Local Government Area are tested weekly for fragments of the COVID-19 virus.
This was reduced from twice weekly by NSW Health last week, indicating that they are not as concerned about the Lismore LGA as previously.

Fragments of COVID-19 were found in Lismore City Council's South Lismore Sewage Treatment Plant on August 13. This was expected as this plant services Lismore Base Hospital that was then treating a confirmed COVID-19 case.
No other fragments have been found during the regular testing at the South Lismore, East Lismore and Nimbin Sewage Treatment Plants.
Lismore City Council staff take the samples from the three treatment plants that are then sent by road via TNT Transport to NSW Health in Sydney which contracts Sydney Water to undertake the tests.
Testing for fragments in sewage is a specialised test and is not routinely available. The current testing locations have been decided based on areas of concern with advice from a steering committee and direction from the NSW Chief Health Officer.

More than 60 sewage treatment plants across NSW are currently tested for COVID-19. Fragments of the virus that causes COVID-19 (SARS-CoV-2) can enter the sewage through an infected person's faeces and when washed off hands and bodies via sinks and showers.
Sewage must be filtered and processed before the laboratory looks for genetic material (target sequences of SARS-CoV-2 RNA, or ribonucleic acid). This is done using a process called PCR (polymerase chain reaction).

It is not well understood how long SARS-CoV-2 survives in sewage. Virus survival depends on the conditions in the sewer, such as temperature, presence of other microorganisms, and the amount of organic matter. However, SARS-CoV-2 is easily inactivated (killed) by detergents which are also present in sewage. SARS-CoV-2 virus is not expected to remain infectious in sewage for a long period.

Acting Chief Executive Northern NSW Local Health District Lynne Weir said: "Sewage testing is an additional surveillance tool which can help provide early warning of undetected infections."
"Detections can also be due to shedding of the virus by someone who may have previously had the illness and may no longer be infectious, or from someone who has since left the area.
"Vaccinations for COVID-19 do not cause shedding of the virus into sewage or other measures as they do not contain live virus."
Lismore City Council's Coordinator of Water, Treatment and Trades

Matt Potter said it was important for the community to understand that unlike in Sydney, not all sewage goes through a treatment plant.
"Many households in regional areas like ours have stand-alone septic systems that we cannot test," he said.
"Lismore local government area has about

19,000 properties and 7200 of those have on-site septic systems. That means almost 38 per cent of sewage does not go through our treatment plant and is not tested."