Roads reopened in Lismore after flash flooding
Thursday, 17 December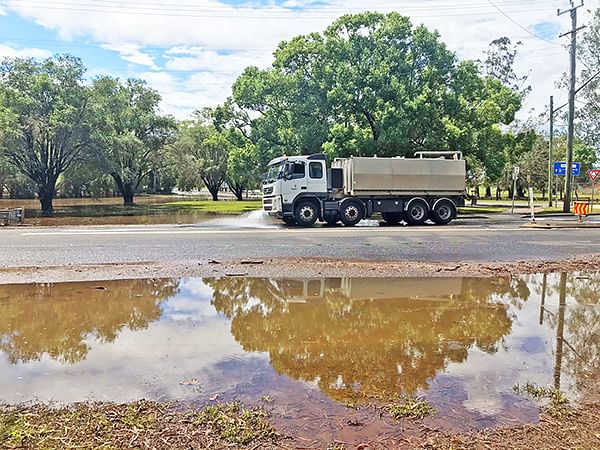 Lismore City Council has reopened all roads in central Lismore which were closed due to yesterday's flash flooding.
Heavy downpours caused major flash flooding in Lismore's central basin and along Wyrallah Road, cutting off several major roads and causing traffic chaos.
The Browns Creek pumps have been working at capacity and are continuing to pump water out of the Lismore basin. Around 6000 litres of water per second is being pumped out into the Wilsons River.
Council has been cleaning up central Lismore today in order to get the roads open as quick as possible and Council crews are out across the Local Government Area undertaking urgent road repairs and cleaning up storm damage.
Council urges motorists to exercise extreme caution on the roads and never drive, ride or walk through floodwater.