Shaded parking for the Lismore CBD
Thursday, 22 December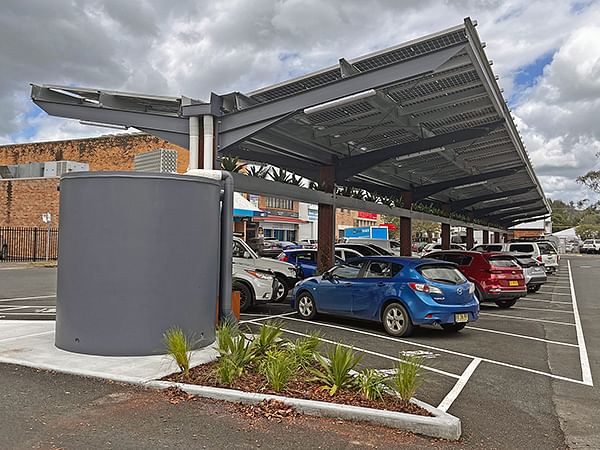 The Clyde Campbell solar carpark is now officially open and ready to provide some much-needed shade for those shopping in the CBD this summer.
Lismore City Council General Manager John Walker said the completion of the solar carpark is a step in the right direction for Council.
"This project demonstrates Council's forward-thinking approach to building a more sustainable future. The addition of an EV charging station along with more shaded parking in the CBD will be a great asset to the city," he said.
The project features a roof structure with a 99.9kW solar PV system that will provide shade to 32 public carparks, two accessible carparks, four motorcycle parks and two electric vehicle charging spaces in the Clyde Campbell Carpark.
The electric vehicle charging stations will be commissioned by the contractor on Friday morning, 23 December. It is anticipated that they will be ready to charge from Friday afternoon.
Charging will cost 40 cents per kilowatt-hour and use the Chargefox system for payment. For more information on the Chargefox system go to
www.chargefox.com
.
The solar carpark project was funded through a $1 million grant provided by the Federal Government's Drought Communities Program to 52 NSW councils to complete infrastructure and other drought-relief projects. $650,000 of this grant was allocated to the solar carpark.