Some properties withdrawn for sale after rate payment agreement
Tuesday, 20 October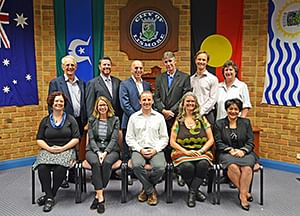 Lismore City Council have withdrawn four properties that were listed for auction to recover unpaid rates after the owners either paid their overdue rates in full or entered into a satisfactory payment plan with Council.
Council is in negotiations with the owners of a number of the remaining properties. Council will consider offers up to the auction date which will take place on Saturday, 28 November 2020.
Council announced in August that 15 properties would be sold at auction to recover unpaid rates, some with overdue rates of up to $42,000.
Mayor Isaac Smith said councillors were pleased that some of the properties were withdrawn from sale.
"I am pleased that we have taken a number of properties off the list because the owners have come forward and paid their overdue rates or entered into a payment plan with Council," he said.
"We know this is a controversial issue, but we must ensure we do the right thing for all of our community.
"It is still not too late for the other property owners to enter into a payment plan with Council to pay their overdue rates."