Support local businesses by giving a Loving Local Gift Card
Wednesday, 24 November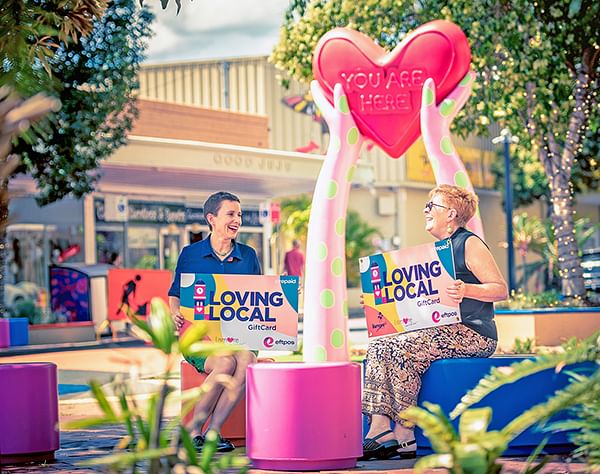 Stuck on what gift to buy this Christmas? The new Loving Local Gift Cards are now available across Lismore in more than 40 stores, with more local businesses joining the program every day.
The great thing about these cards is that they can only be spent locally, which means all money stays in our local economy to help businesses that have suffered through a year of floods and repeated lockdowns.
The Gift Cards are now available from Daleys Homewares, Intersport and SHOPBABY in the CBD, and can be loaded up with as little at $10 or as much as $1000. More retailers will be added as we continue to roll-out the program and can be found on the
Why Leave Town website.
The cards can then be redeemed at a growing number of diverse local businesses which are displaying the Loving Local Gift Card posters in their windows. As well as making the perfect Christmas present, the cards can also be used for prizes, sponsorship and corporate gifts.
You can find all participating stores by clicking
here.
The program is run by Lismore City Council in collaboration with the Lismore Chamber of Commerce and Industry and is part of Council's Business Activation Plan, funded through the Special Business Rate Variation Levy and Lismore City Council.
For more information about the gift cards and frequently asked questions, click
here.
For more information about the Business Activation Plan, click
here