Take part in this year's Aussie Backyard Bird Count
Friday, 15 October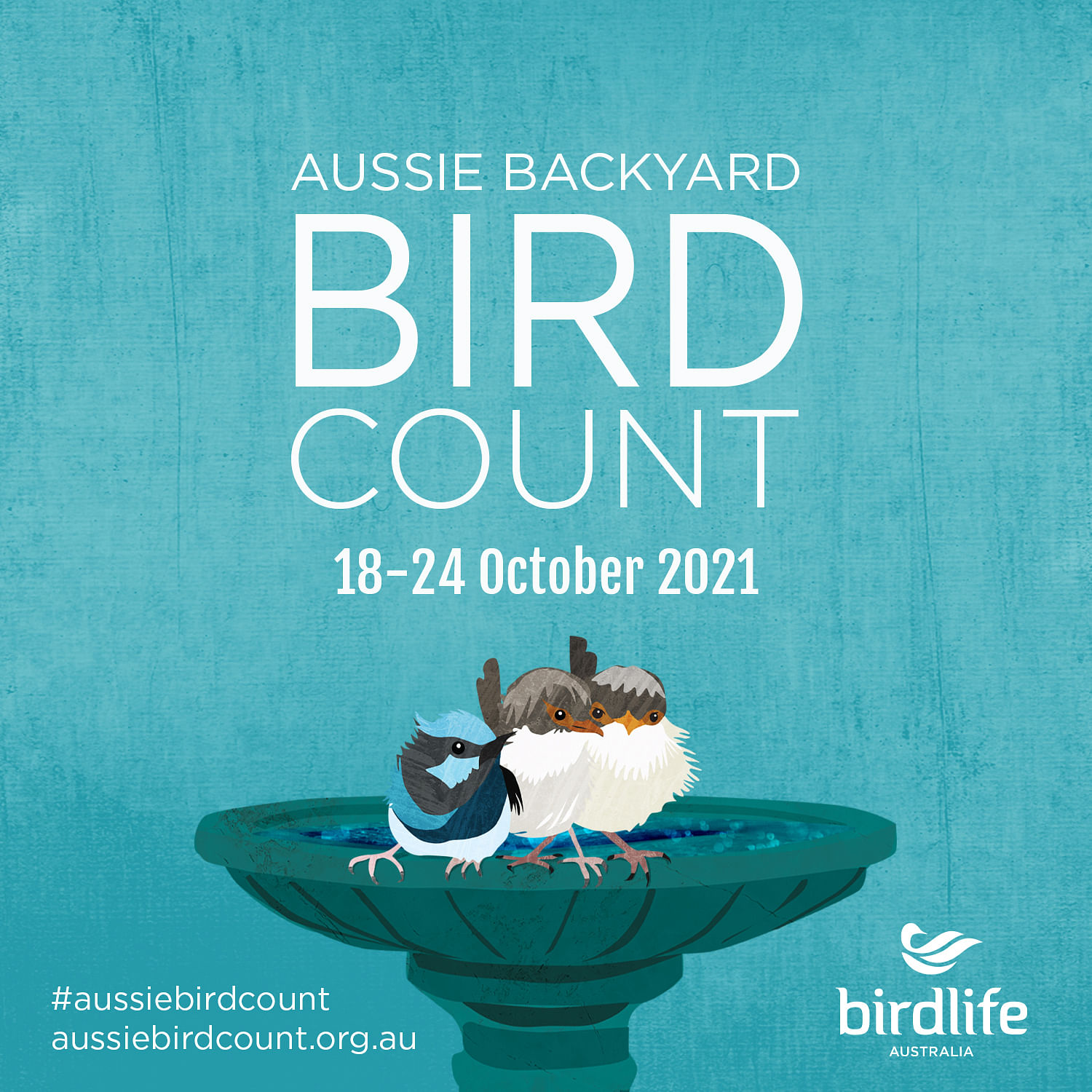 Next week marks the start of the week-long Aussie Backyard Bird Count and Lismore City Council is once again encouraging the community to get involved.
You can take part anywhere – your backyard, local park, botanical gardens, or schoolyard - wherever you might see birds.
Council's Environmental Strategies Officer Wendy Neilan said the count not only helps identify trends in our bird activity, but it also enables the public to make an important contribution to citizen science from their own home.
"The bird count results in a nationwide snapshot of how birds are tracking with wonderful citizen scientists out there counting birds using the same method at the same time of year, each year, which is creating a picture of our bird communities and whether there are any changes over time," she said.
"Most importantly it's about getting out, having fun, and enjoying nature as we are so lucky to live in such a biodiverse part of Australia with so many opportunities to see native birds in their natural habitats, including our own backyards."
Download the free Aussie Bird Count app, walk outside and look to the sky, the trees, the ground and the water - and start counting.
Just spend 20 minutes in your favourite outdoor space and count the birds you see.
The Aussie Backyard Bird Count is among Australia's biggest citizen science projects, and not only will you be helping science, participants also involved report feeling happier, more relaxed, and closer to nature after completing a count.
In addition to being able to count using the app on a smartphone, there is a printable form available at
www.aussiebirdcount.org.au
.
This annual Birdlife Australia citizen science event runs from 18 October to 24 October.