The 12th Lismore Workers Masters Games is back for 2021
Thursday, 15 April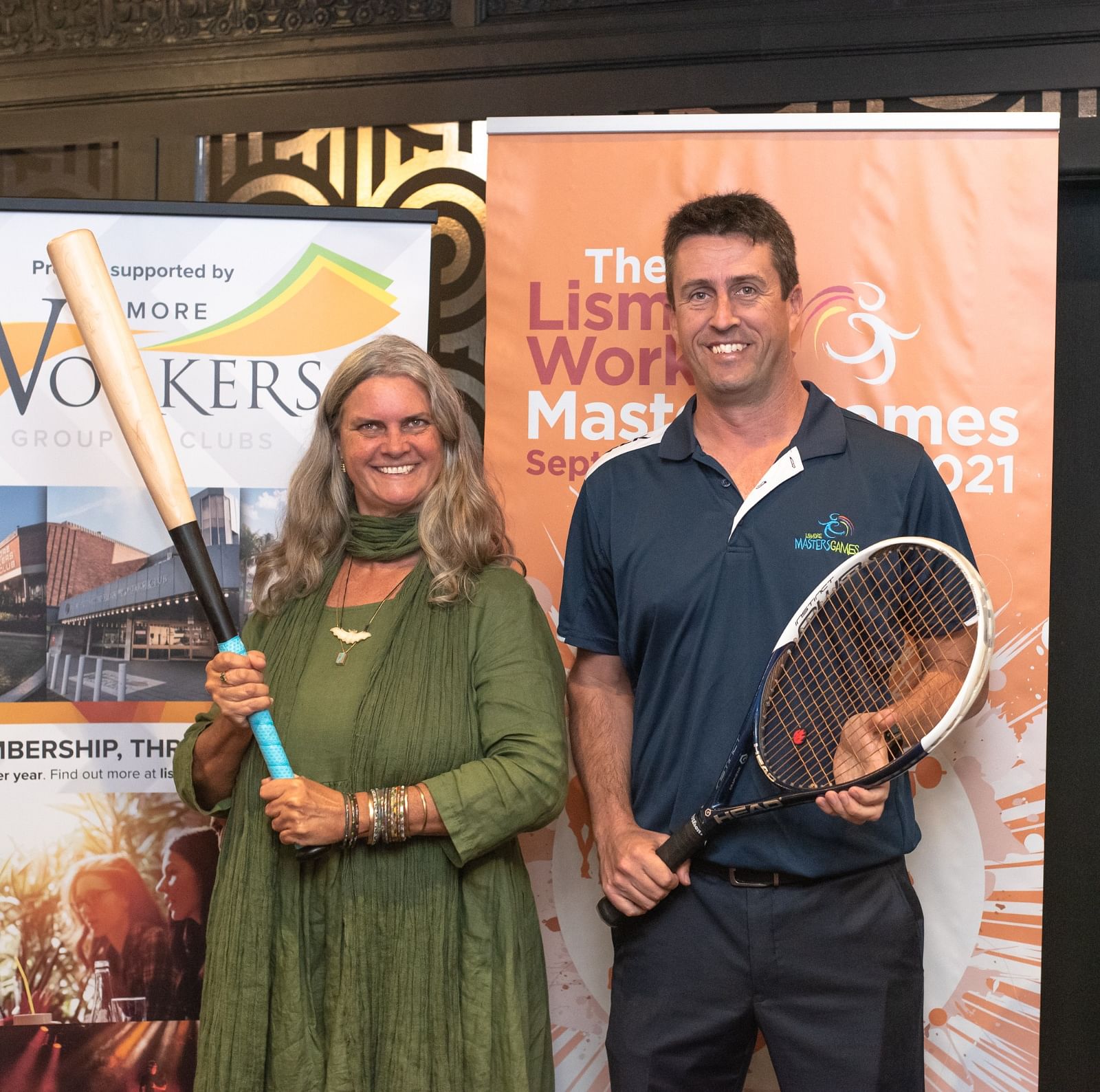 The popular Lismore Workers Masters Games was launched today by Lismore's Mayor Vanessa Ekins. The event will be held from 24 to 26 September 2021 with lots of sporting options to appeal to the sporting community.
The games, which are held every two years attract more than 1500 participants and spectators will benefit our local economy.
Lismore Workers Masters Games Organising Committee Chairman Matt Barlow said Lismore has hosted the event since 1999.
"This year the Masters Games will be one of the best the region has prepared and a great way for participants to enjoy sport and the social aspect after what has been a tough year for sport surrounding COVID-19," he said.

"Sport is a cornerstone of a vibrant Lismore community and provides competitors a platform to test their skills but also enjoy the company of fellow competitors and participants away from the field."
People aged 30+ can register across fifteen sports – baseball, basketball, cricket, fitness challenge, five-a-side soccer, football, golf, hockey, lawn bowls, mini-lympics, netball, Oztag, softball, swimming and tennis – which will be held across multiple venues in the Lismore LGA.

Lismore City Council Mayor Vanessa Ekins said she was excited about the positive social and economic benefits the Games bring to our region.

"This is our 12th biannual Lismore Workers Masters Games and we are very excited to have one of our premier sporting events back," Mayor Ekins said.

"The Games are about enjoyment and connection, being physically active and enjoying the hospitality of our great city which draws more than 1500 visitors to the city with an estimated more than $1 million into Lismore's economy," she said.

Participants and spectators can go to www.visitlismore.com.au for updates.

For more information on registrations or event activities, please visit the website
www.visitlismore.com.au
, phone Lismore City Council's Events and Facilities Coordinator Leanne Clark on 1300 87 83 87, or email
legends@lismore.nsw.gov.au