Our sister city, twin city and friendship relationships with cities around the globe
Lismore has six cultural relationships with other cities around the world – either sister city, twin city or friendship relationships.
While these relationships often differ in their form, they have a common goal – to help develop understanding between the cities of the world. Our relationship with Yamato Takada in Japan is the oldest and most significant, and was the first sister city relationship forged between Australia and Japan in 1963.
The modern concept of town-twinning, conceived after WWII in 1947, was intended to foster friendship between different cultures and between former foes as an act of peace and reconciliation and to encourage trade and tourism.
In Australia, the appeal of 'international understanding and friendship' commenced with community affiliations with Coventry in England in 1939. A relationship was established between Saddleworth in South Australia and Saddleworth Parish in the United Kingdom in 1941, while one has existed officially between Hunters Hill and Henley-on-Thames since 1950. Today, Australian cities and towns have over 500 sister city affiliations throughout the world and this number increases every year.
Lismore has six sister, twin and friendship relationships as follows: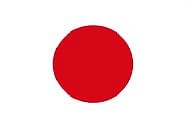 Yamato Takada, Japan: Sister City Relationship, commenced 7 August 1963
This relationship is our most significant and where most of our attention continues to be focussed. It was formed by the connection of Father Paul Glynn working in Yamato Takada who engaged with hometown businesses to fund a kindergarten in Yamato Takada.
It was with great encouragement and enthusiasm that local businesses, schools and Council got on board to raise funds (£43,000) to help build this school. The kindergarten was officially opened in 1964. During the time of building, Mayors of both cities formed a great bond and started working towards forming a Sister City Relationship.
The official signing of the agreement in 1963 marked the first Sister City Relationship between Australia and Japan.
There have been many official and unofficial visits since then, including a formal delegation to Lismore in 2013 to celebrate the 50th anniversary. In 1985, Lismore and Yamato Takada commenced an annual Sister City Student Exchange Program that remains active.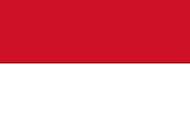 Ujung Pandang, Indonesia: Twin Relationship, commenced 18 September 1981
The Lismore and Ujung Pandang (now Makassar) Twin Relationship was made official on 18 September 1981. In 1980, a freelance Foreign Affairs Officer, John War, was touring Indonesia on a goodwill mission. It occurred to him there may be one or more cities in Indonesia which could be interested in a Sister City Relationship with Australia. John was after a city that had the potential to help in the upgrade of municipal infrastructure. This was reported to the Australia Local Government who recommended Lismore as the pioneer of Sister City Relationships.
Although both sides made efforts to share infrastructure ideas, finance was always the big issue. In 1991 Council resolved to write to Ujung Pandang expressing concern over civil rights matters. There has been one official visit to Ujung Pandang for the official signing and the last official correspondence was in 1999.

Conegliano & Vittorio Veneto, Italy: Mutual Friendship Declaration, commenced 10 June 1991
On 10 June 1991 a Mutual Friendship Declaration was signed with Conegliano and Vittorio Veneto, Italy, and Lismore.
Council's long-standing relationship with these cities aimed to provide opportunities for a broad spectrum of exchange in sports, culture, education and business.
This mutual friendship is currently reinvigorated through active contact with the Mayor of the Comune of Conegliano and its citizens by a committee from Lismore's Italo-Australian Sports and Recreation Club. An annual Friendship Festival – Piazza in the Park is now held in Spinks Park for locals and visitors to celebrate this connection and Italian culture.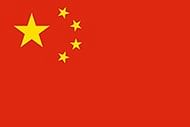 Wudi, China, 24 June 1998: Friendly Exchange, commenced 24 June 1998
A Friendly Exchange Relationship letter of intent was signed on 24 June 1998 with Wudi, China. A Wudi delegation visited Lismore in 1998 as part of the signing ceremony and to set up partnering and joint ventures opportunities and in 1999 the Lismore Mayor visited Wudi.
The last recorded correspondence was sent in 2000.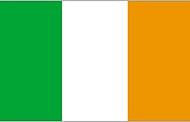 Lismore, Ireland: Sister City Relationship, commenced 31 October 2000
A video link took place on 31 October, 2000, with our namesake in Ireland to sign the Sister City Agreement. This relationship was to encourage the exchange of ideas and information of cultural, social and commercial nature. The catalyst for this relationship was for heritage purposes.
A contingent from Lismore in Ireland visited in 2002 and several individual Lismore NSW residents have visited Ireland over the years and continue to do so. Letters of introductions are still prepared for local residents visiting Ireland, and many people continue to see what our namesake across the seas looks like.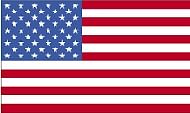 Eau Claire, United States of America: Sister City Relationship, commenced 23 January 2001
The Lismore and Eau Claire relationship was formalised by a video link signing of the Sister City Agreement on 23 January, 2001. The incentive to commence this relationship was the similarity of the cities in history, industries and demographics. Also, Southern Cross University already had an exchange program for academics and students from both cities.
A contingent from Eau Claire visited Lismore in 2001 and a Rotary exchange participant and his contingent visited the Mayor several years ago. The last recorded correspondence was in 2002, however, there have been several exchanges in recent years via social media and a hotel is currently being constructed in Eau Claire called The Lismore Hotel.